People in Agriculture - Subhash Palekar
What do Karl Marx, pesticides, Gandhi and agriculture have in common? The answer could well be Subhash Palekar. 
Subhash Palekar hails from an agricultural background and was influenced by the philosophy and teachings of Marx, Gandhi and many other personalities. He has risen to prominence in recent times because of his unique model of farming - the Subhash Palekar Natural Farming (SPNF) also known as Zero Budget Natural Farming (ZBNF). 
So important is his contribution to the agriculture domain that the Government of India bestowed the Padma Shri award on him in 2016 and he is the first Indian farmer to receive this recognition.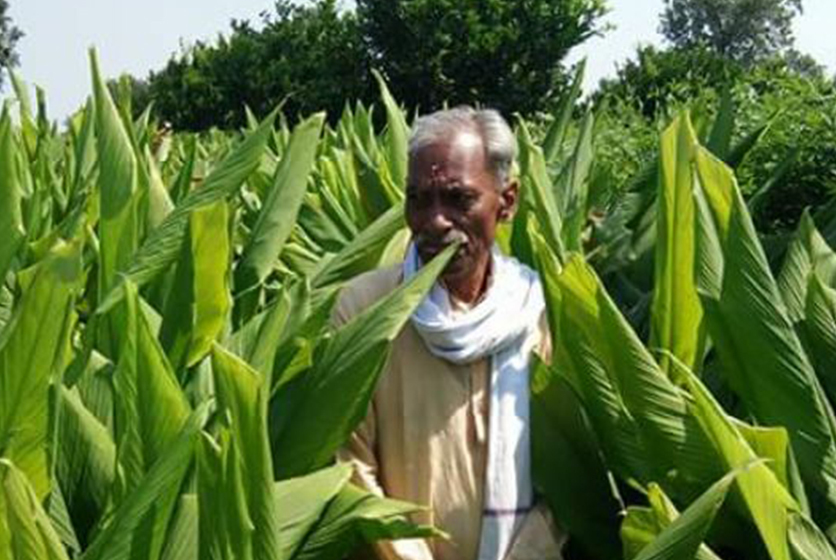 What makes him famous?
Chemical fertilisers. Rather, his voice against chemical fertilisers. 
Palekar has believed, for a long while now, that chemical fertilisers and pesticides are hazardous for crops. He walks the talk too! As a pioneer of the ZBNF system, Palekar highlights various aspects of natural farming that help farmers in many ways, including higher crop productivity. 
ZBNF relies on core principles of:
Going back to traditional practises of growing crops in India

Eliminating chemical inputs for crops

Relying on an indigenous nutrient mix called

jeevamrutha

and

Methods such as intercropping, minimal ploughing and minimal irrigation too.   
Influence in India
Palekar began the ZBNF movement along with the Karnataka Rajya Raitha Sangha (KRRS), a state-level farmers association. Palekar developed this system in the 90s and today it has got quite a wide acceptance. In the year 2018, the government of India considered this system as one of the important aspects of agriculture development. In December, 2021, the Centre announced the formation of a committee that will look into more aspects of ZBNF. 
A while ago, Palekar conducted a training programme for South Indian farmers in Trichy, Tamilnadu. Among other things, this programme focused on preventing crop loss, increasing income and reducing costs normally associated with conventional farming. 
States such as Maharashtra, Himachal Pradesh, Karnataka, Gujarat, Andhra Pradesh and Kerala are adopting natural farming techniques in many ways.  
Palekar's work has also sparked interest in the cultivation of green manure. Imagine being able to get healthier options of fertilisers from local stores rather than going to shops selling harmful chemicals. This is exactly what self-help groups in Kakinada, Andhra Pradesh are doing. They make and sell liquid nutrients made from ingredients such as neem, leaves, cow urine, banana, milk etc. and supply them to farmers who get higher yields at significantly lower cost of fertiliser inputs. 
Palekar's system is also helping women farmers in Himachal Pradesh cultivate and foster crops that are more climate resilient. It is interesting to note that in this instance, there is a social change as well. Apart from growing multiple crops using the SPNF system, women farmers are also transcending social and mental barriers and finding stronger voices when it comes to cultivation of crops.
Palekar is a strong voice when it comes to moving away from chemicals and he states that yields and incomes have increased with the adoption of ZBNF. Indubitably, people like Subhash Palekar are a force to reckon with when it comes to going back to tradition and giving nature more than a fighting chance.