Managing Agriculture Drought
Indian agriculture is heavily dependent on monsoons. Therefore, the timing of the monsoon is critical to every farmer across the country. The monsoons contribute around 89 cm of the 116 cm of rain that India receives every year. Here are some more numbers to put our monsoon-dependence in perspective:
The Southwest monsoon brings in 75% of rain

Around 70% of India depends on farming

58% of employment is in agriculture and allied sectors

18% of GDP is generated from agriculture 
India's dependence on rainfall also means that agriculture drought is a very real risk and has to be managed.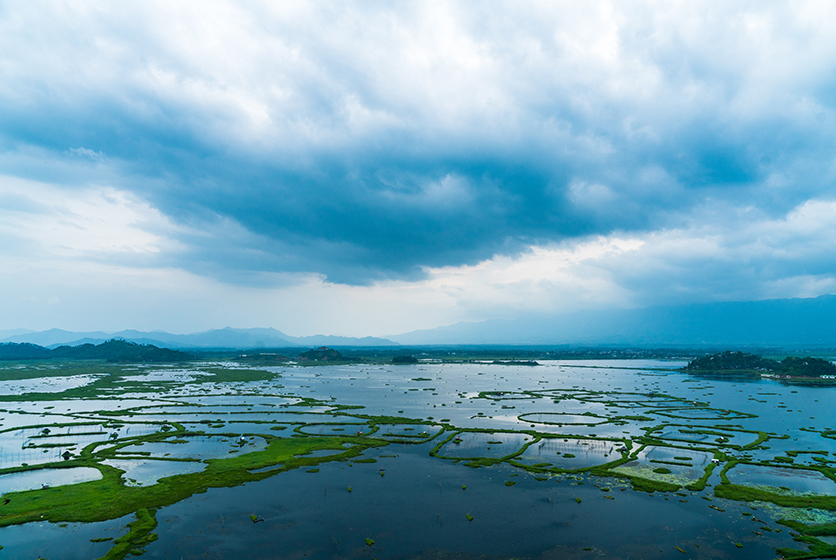 History of drought
The Ministry of Agriculture categorises drought into 3 types depending on the time period of quantity of rainfall:
Meteorological drought is based on deficiency of rainfall (More than 50% is severe, 25-50% is moderate and less than 25% deficiency is normal)

Hydrological drought is deficiency in surface and subsurface water

Agricultural drought is when meteorological drought occurs for 4 consecutive weeks
According to a study published in the Journal of Hydrology, between 1870 and 2018, India saw 18 meteorological and 16 hydrological droughts. Most of these droughts were caused by natural patterns and changes such as the ENSO (El Nino Southern Oscillation) and the Indian Ocean Dipole effect (IOD). 
For the farmer on the ground, agriculture drought is a terrifying reality and needs to be tackled in a holistic and effective manner. 
Dependency on monsoon
There are many reasons why India is still highly dependent on the monsoon:
Limited irrigation infrastructure

Climate change

Lack of water storage solutions

Lack of planning for agriculture drought
India has recognised the pitfalls of excess dependence on monsoon and is taking action across a spectrum of areas to combat the problems of agriculture drought.
At the institutional level there have been changes such as the following:
Projects for vulnerability assessment

Setting up of early warning agencies

Establishment of agro-meteorological field units and

Programs for watershed development, sustainable agriculture, and Green India Mission and others. 
India is also working on developing drought-resistant crops. In September 2021, the Indian Council of Agricultural Research (ICAR) launched 35 crop varieties - some of which can grow even in low-water conditions. The National Institute of Biotic Stress Management (NIBSM) at Raipur, Chhattisgarh is continuing to work on crops that can handle climate change in a more effective manner.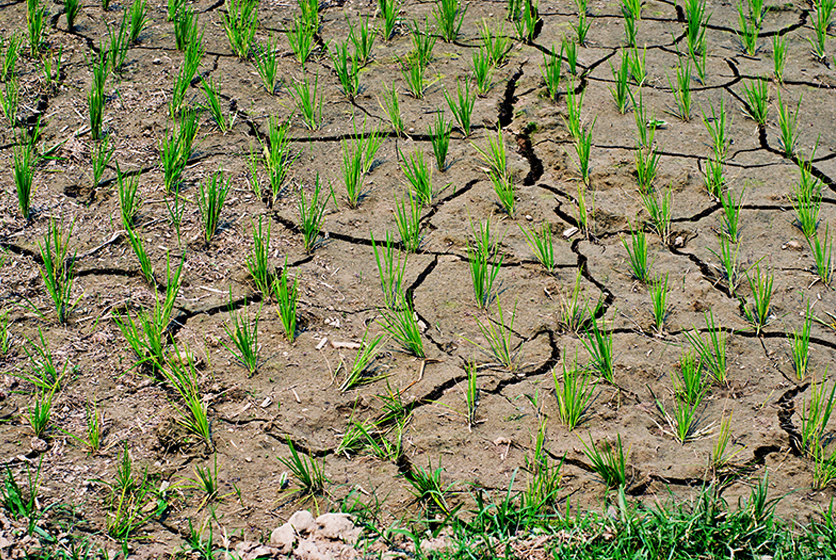 Socio-economic impact
Agriculture drought also has a socio-economic impact. The adverse effects of a drought are felt not just by the farming community but also by individuals and society at large too. Unemployment, malnutrition, starvation and poor economic growth are just some of the ways in which drought affects the nation at large. And this is why a scheme like the Mahatma Gandhi National Rural Employment Guarantee Act (MGNREGA) can help even in mitigating agriculture drought. 
Take for instance, the case of Bandlapalli village in Rayalaseema. This village used the umbrella of the MGNREGA to undertake water harvesting to improve groundwater availability and by association, income levels of farmers as well. 
Dealing with agriculture drought in India needs to be a multi-pronged effort with farmers, governments and even consumers playing their parts in making things better.