5" Submersible Pumps
Overview
5" Submersible pumps have cast steel impellers, bronze diffusers and cast iron diffuser housings. These pumps are driven by AC motors that have induction brazed copper rotor for better efficiency. 5" pumps are most suitable for old bore wells, where the metal casing in the borewell is worn or damaged due to corrosion, which reduces the effective available diameter of the bore. 
These pumps can also be used for high rise commercial and residential buildings, where in the 4" submersible pumps do not meet the flow requirements.
5" submersible pumps are primarily Radial flow type.
They are suitable for pumping water up to a head of 282 m with a max discharge capacity up to 270 lpm.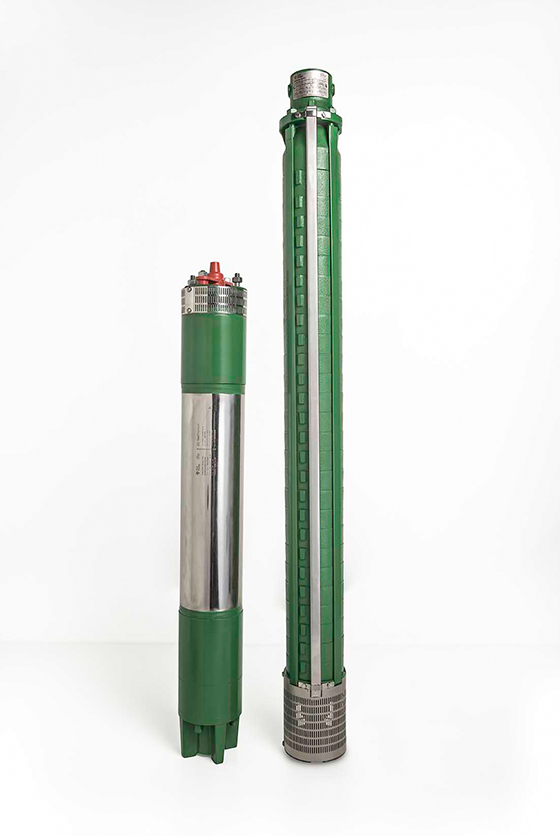 ---
---
16 Models Available