What does India grow - major crops
The story of Indian agriculture finds mention even in Vedic texts. India has witnessed phenomenal changes since then in the way it grows crops. 
Today, India ranks among the top few countries in various aspects related to agriculture:
World's largest producer of milk

Second largest for  cotton, vegetables, rice and a few other crops

Leading producer of spices and plantation crops 
So, what are the major crops grown in India and where are they grown?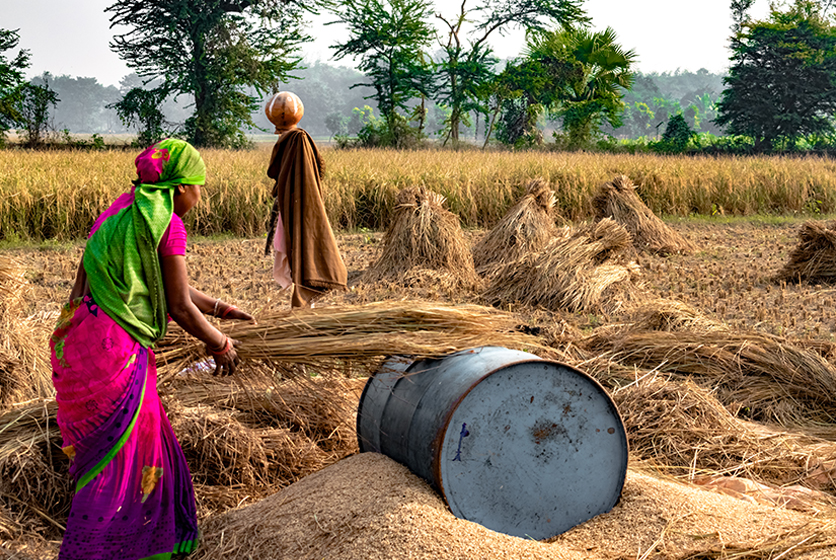 Classifying crops
You can classify crops into two main categories - Food and Cash. Rice, pulses, millets, maize & wheat are considered food crops. Cash crops encompass cotton, tea & coffee, oil seeds, jute and sugarcane to name a few. Few experts count tea & coffee as plantation crops as well. 
You can also classify crops according to the season or time of the year during which they are planted:
| | | |
| --- | --- | --- |
| Time of the year | Crop name | Crop types/examples |
| March-July | Zaid | Fruits, vegetables |
| June-July | Kharif | Rice, maize, dals, cotton |
| October - December | Rabi | Wheat, barley, mustard |
Crops can also be classified into major and minor categories. 
What are the major crops of India?
India produces the following in large quantities:
Rice

Wheat

Millets

Maize 

Pulses
There are other crops as well - sugarcane, jute, cotton and so on which are grown in various parts of India. 
The different kinds of soil and climatic conditions all over the country have resulted in specific geographic zones being most commonly associated with specific crops.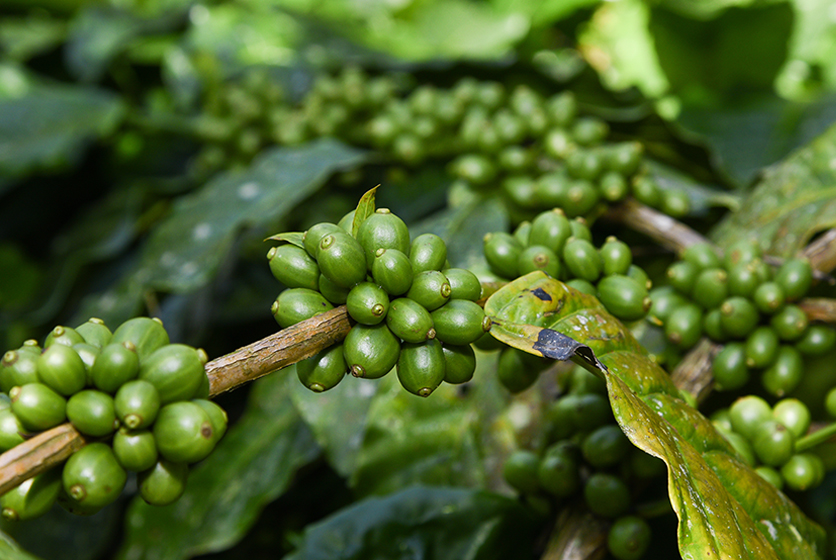 Where do the crops grow?
When it comes to rice, the top producers of the crop are Uttar Pradesh (UP), West Bengal, Punjab and Odisha. This crop needs high heat & humidity.  UP & Punjab also figure in the top-producers list when it comes to wheat. Haryana & Rajasthan are prominent producers as well. Rajasthan joins other states such as Karnataka, Bihar, Andhra Pradesh & Telangana when it comes to maize production. 
Millets such as jowar, bajra, ragi & varagu to name a few are produced by:
Maharashtra

Gujarat

Tamil Nadu and

Uttarakhand
States like Gujarat, Maharashtra, Haryana, Madhya Pradesh and Punjab are renowned for their cotton production prowess. Sugarcane is aplenty in Tamil Nadu and Bihar thanks to the black soil and the Sutlej-Ganga plain respectively.
Plantation crops such as tea come from places like Assam, Darjeeling and Tamil Nadu. Coffee, with its need for well-drained soil, is grown mostly in Nagaland, Karnataka and even in Arunachal Pradesh to name a few locations. Different kinds of pulses are grown in many areas in India including Madhya Pradesh, Punjab, Haryana and West Bengal. 
Horticulture - various fruit and vegetables are most famously associated with very specific locations. So, if Kashmir is famous for apples then Nagpur is known for its oranges. It is interesting to know that India has grown its horticulture cultivation in both physical space and production in just a few years.
Indubitably, India is doing some innovative things when it comes to agriculture and it would be interesting to see how cropping patterns are improved because of these changes.

#InterestingInfo
Agriculture in India can be traced back to 9000 BCE

Wild rice was possibly the first crop to be cultivated