What Does India Do With Agri Waste?
Agriculture waste is all the material produced due to various operations and work in agriculture and allied sectors, such as:
Fertliser run-off

Salts or other materials drained from fields

Pesticides and other insect repellants 

Manure waste

Crop residues like peels, husks, stems and so on
Every harvest cycle results in crop wastage - banana stems, fruit peels, leaves plucked from vegetables and so on. According to one report from Indian Council of Agricultural Research (ICAR), India generates around 350 million tonnes of agro waste every year. Crop residues or agricultural residual material are rich with bioactive compounds and are a source of  'wealth' in more ways than one.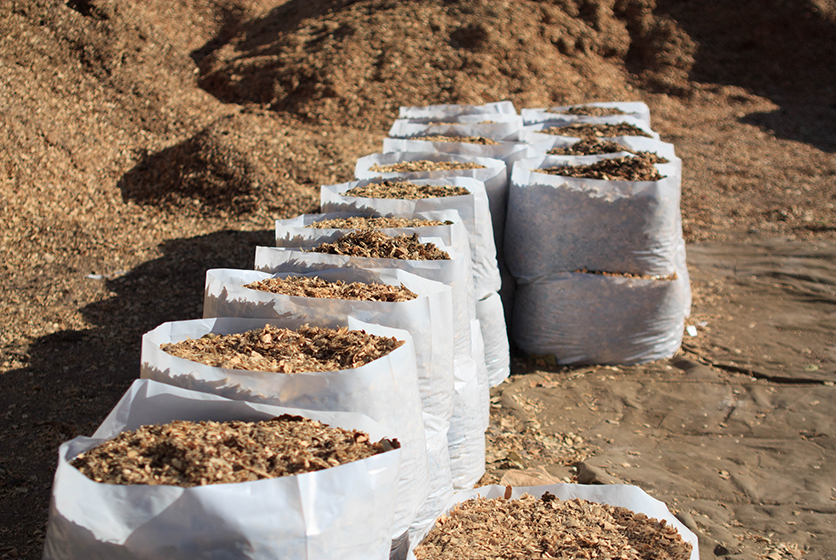 Recycling, upcycling, reusing
There is no getting away from the fact that farmers have to spend a huge amount of financial resources to clear harvest waste at the end of every crop cycle. But, are there opportunities to use agro waste and create wealth for farmers? The answer is a resounding yes! And what's more, India is doing a lot of work in recycling and reusing agri waste as well. 
ICAR, for instance, has come up with 140 different kinds of technologies that help recycle agro waste. These technologies encompass fisheries and animal waste, horticultural waste, crop by-products and so on. Some of these technologies also aim at creating high value products from waste. 
For instance:
Using corn cob powder to make microbial protein and kulhad (the traditional handle-less drinking cup)

Animal feed from potato waste, groundnut shells, okara (a by-product from soy milk production) and, fruit residue

Fashion & decor products from banana stems and jute waste

And even edible products like cookies and pickles with crop left-overs - grape pomace powder and basil seeds and so on
Why use agro waste?
More and more people all over the world are talking about sustainability - rather than using energy-hungry methods of producing clothes or other material, why not turn to agro-waste and be gentler on the earth and its finite resources? Take this for example - over 60% of the fibres used in the fashion industry are made from oil-based manufacturing processes. But by using crop waste as a major ingredient for yarns, companies can reduce water consumption and almost completely eliminate raw material cultivation. 
Agro waste can also be reused for growing better crops. For instance, crop residue and natural manure such as cow dung can be processed in vermicompost pits or bio compost machines to produce healthier alternatives to chemical fertilisers. 
Recycling agro waste has become a noteworthy enterprise in India and one of the examples of this is Takachar. This firm has developed a portable machine that converts crop residue into bio-products. And they have, recently, been awarded the inaugural Earthshot prize. 
It is very interesting to note that India is using agro waste in different ways - from eco-friendly cremations to biodegradable sanitary napkins, from vegan fashion accessories to bio-coal briquettes - the range of solutions is extraordinary indeed.
And perhaps, when we go shopping for our next clothing item or kitchen container - maybe we could check if it has been recycled from agriculture and do our bit for sustainability.