WB3 - Collaborative Manufacturing
Fascinating how any product can be designed, manufactured, and described in multiple ways, right? Take our last product launch, for instance. It's called the WB3 and it is a 3" submersible pump. The narrative of this pump can be conveyed to you in technical terms:
Single phase 3" 0.75 Kw

Rated flow (lps) is 0.8

Rate head (m) is 28

And its nomenclature is TRT 512 - 023 ST007 - C2024 PWB3
Or we could give you its story in terms of its features:
6% savings in power

Fills tanks 25% quicker

Cast parts are charged with copper & chromium

Easier serviceability than leading pumps in the market and so on.
But you know the kind of story that is the most fascinating and the one that we like to narrate? It's the chronicle of collaboration that the WB3 underwent from concept to launch. Let's take you on the epic journey!
Once upon a time…
Taro's R & D team does not work in a lab. At least not at the beginning of this story. The team travelled through quite a few areas in West Bengal and their travelogue was made up of dealer feedback and customer voices. Our customers said, "Give us a pump that:"
Gets installed really quickly

Runs low when it comes to costs

Is super-easy to maintain

Has a longer 'shelf life' and

Stays faithful to the Taro promise of high-performing pumps

And so, the team returned to base and spent the next few months in concept development. The idea was to take as much time as needed to develop a pump worthy of West Bengal.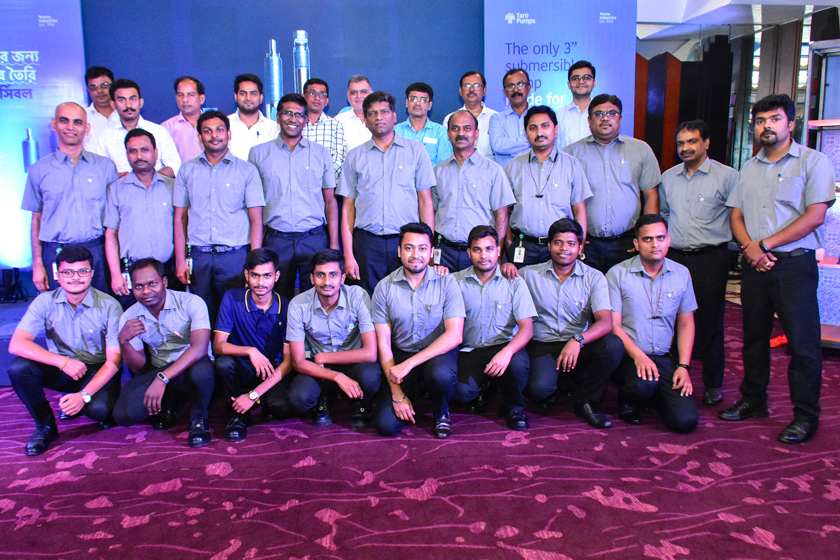 Pumps meets validation
The next chapter in our story is about field validation. After all, even the 'hero' of a story has to go through tests, isn't it? In the WB3 story, this chapter lasted around six months after the pump had been developed. During this phase, the WB3 was tested for bore depth, load voltage, power consumption, maintenance and other parameters.
The design and development team had fitted the WB3 with winding wire protectors and added chromium and copper to make it even stronger. And the rigorous testing and trials allowed us to check every little component of the WB3 and make course corrections and necessary adjustments.
And we lived happily…
We cannot, in all honesty, add the words 'ever after' here because we have already started thinking about new products in response to the market demands. But we digress.
After field validation, the WB3 went into the launch readiness phase. Over a couple of months, our team continued to work together to look at WB3 very diligently because we are acutely aware of the responsibility we have to our customers.
The WB3 had to be perfect.
And we are delighted to tell you that this pump is now available through our wonderful network of dealers in West Bengal. April, 2022 saw the launch of the only pump made by Taro for West Bengal. We listened to our customers, implemented their desires and added in benefits such as environment-friendliness.
 
One of the salient benefits of the WB3 is its serviceability. By putting an intermediate shell, Team Taro has ensured that this pump allows easier access to its insides and makes the process of winding more efficient too.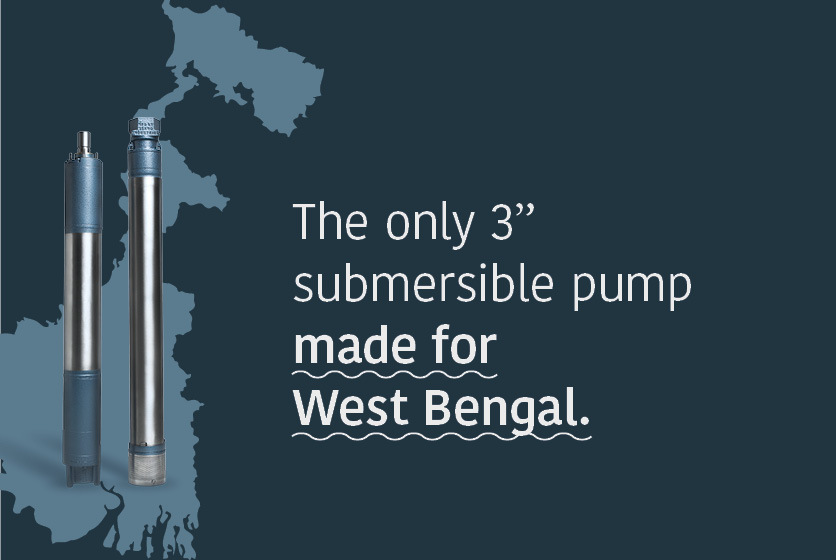 We hope you enjoyed reading the story of the WB3 as much as we enjoyed narrating it to you. Here's looking forward to meeting you in the next chapter from Taro Pumps!