Use of Fertilizers in India
Fertilizers are an essential input for almost all crops. India being a predominantly agrarian economy further highlights the fact that fertilizers should not only be used correctly but also utilised in a way that it promotes better soil health. 
History of fertilizers in India
The fertilizer industry began in India in the year 1906 when Ranipet, Tamil Nadu established a factory. 
With this formal beginning, India was able to grow its fertilizer industry and:
Produce non-nitrogenous fertilizers as well

Invest in new technologies to produce fertilizers and

Manufacture various grades of fertilizers too
All of this also means that there was major growth in consumption of fertilizers too. This growth has been chequered - there is much debate on the effects of chemical fertilizers and today, farmers are also adopting different methods and innovations on biofertilizers and working with the ecosystem to deploy fertilizers in a much more effective manner.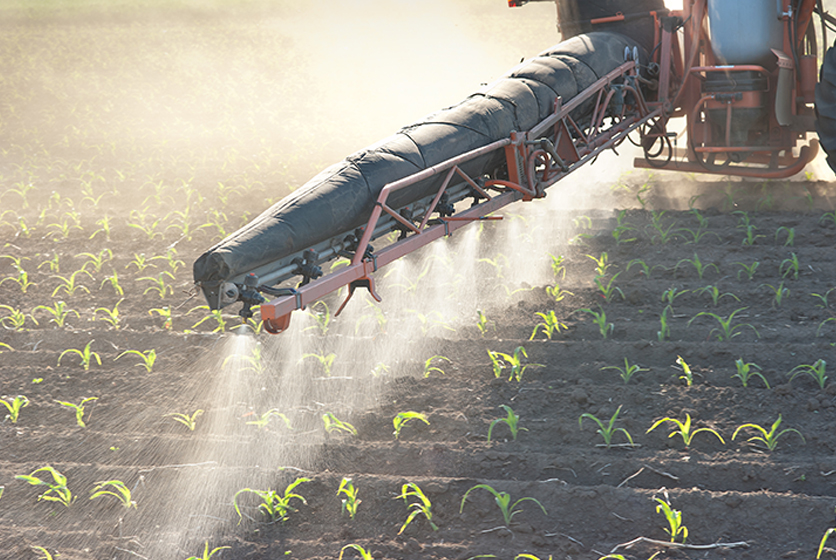 Types of fertilizers
Broadly speaking, fertilizers can be classified into organic and chemical.
Organic fertilizers, as the term denotes, are available naturally. There is very little processing done on these types of fertilizers. Some examples of organic fertilizers are:
Seaweed

Manure

Plant & vegetable waste

Treated sewage

Worm castings and so on
Chemical fertilizers encompass:
Nitrogenous fertilizers

Phosphatic

Potassic

NPK (nitrogen, phosphorus, and potassium) complex fertilizers and others
Chemical fertilizers are also used and manufactured in different ratios. For instance, NPK complex fertilizers could be made available as Nitrophosphate with Potash in a 15-15-15 ratio.
In India,  six crops account for the largest consumption of fertilizers. These crops are rice, wheat, cotton, sugar cane, rapeseed and mustard.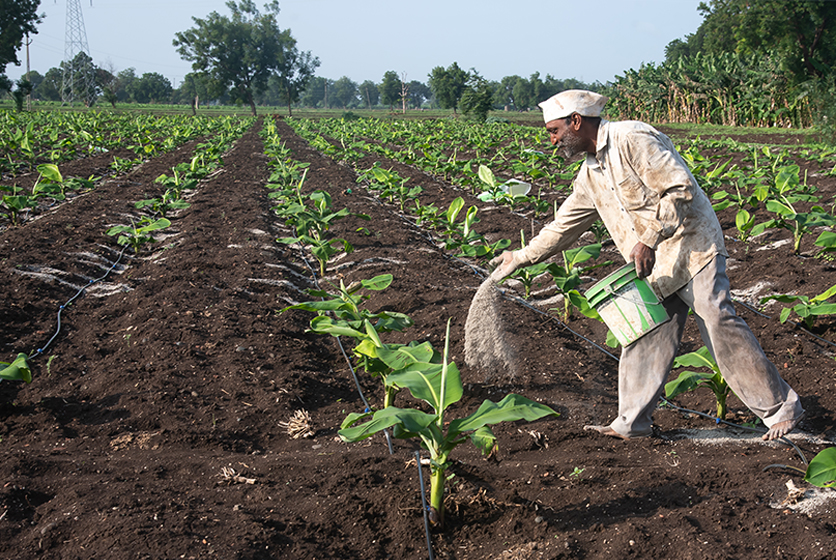 Emerging trends in fertilizer use
The Centre for Science and Environment brought out a report which stated that chemical fertilizers have been the top choice for farmers to compensate for nutrient deficiency in soil. However, the over-use of these chemical inputs is also causing a slew of problems for farmers. Information and innovation in biofertilizers and soil-friendly options are gaining steady traction in India.
Even in the field of chemical fertilizers new experiments and tests are trying to make a difference. For instance, scientists from University of Hyderabad (UoH) and International Advanced Research Centre for Powder Metallurgy and New Materials (ARCI) have conducted experiments to make a smaller and more stable nano-diammonium phosphate (n-DAP). It will be interesting to see what the future holds but the hope is that these innovations will result in reduction of phosphorus - based fertilizers. 
The government is also looking at promoting alternative fertilizers by liberalising the MDA or Market Development Assistance policy. This will mean inclusion of organic waste such as compost and green manure into the subsidy schemes.
Micro-organisms are also a major part in this new trend towards safer fertilizers. Fungi, bacteria and algae are emerging as interesting choices and farmers are realising that they can grow crops like legume plants that have naturally occurring nitrogen to contribute to the soil.   
If the use of the right kind of fertilizer helps not just the crops but also has a role to play in the long-term soil health, then surely, making the right choice is the smart thing to do.