TSP2 - A Bestseller Made Better
There's an interesting saying that goes thus, "if it isn't broken, don't fix it." We agree that this saying holds good in many situations but the TSP2 pump was not one of them! The team at Texmo Industries likes to make good things better (without waiting for something to be broken). Product revamps are an exciting adventure for everybody within the company. So, let's take you on the journey of the TSP2, thus far.
 
Starting at the top
Literally! The TSP2 pump has been one of the champions in our product portfolio for the past five years or so. It was a popular choice for our customers because they trusted the TSP2 to deliver on:
Efficiency

Hydraulic performance

Running & maintenance costs

Speed to name a few factors
But our customers wanted more. They wanted to see a pump that had lower power consumption and a few design changes as well.
 
And so, our product revamp team rolled up their sleeves and went to work.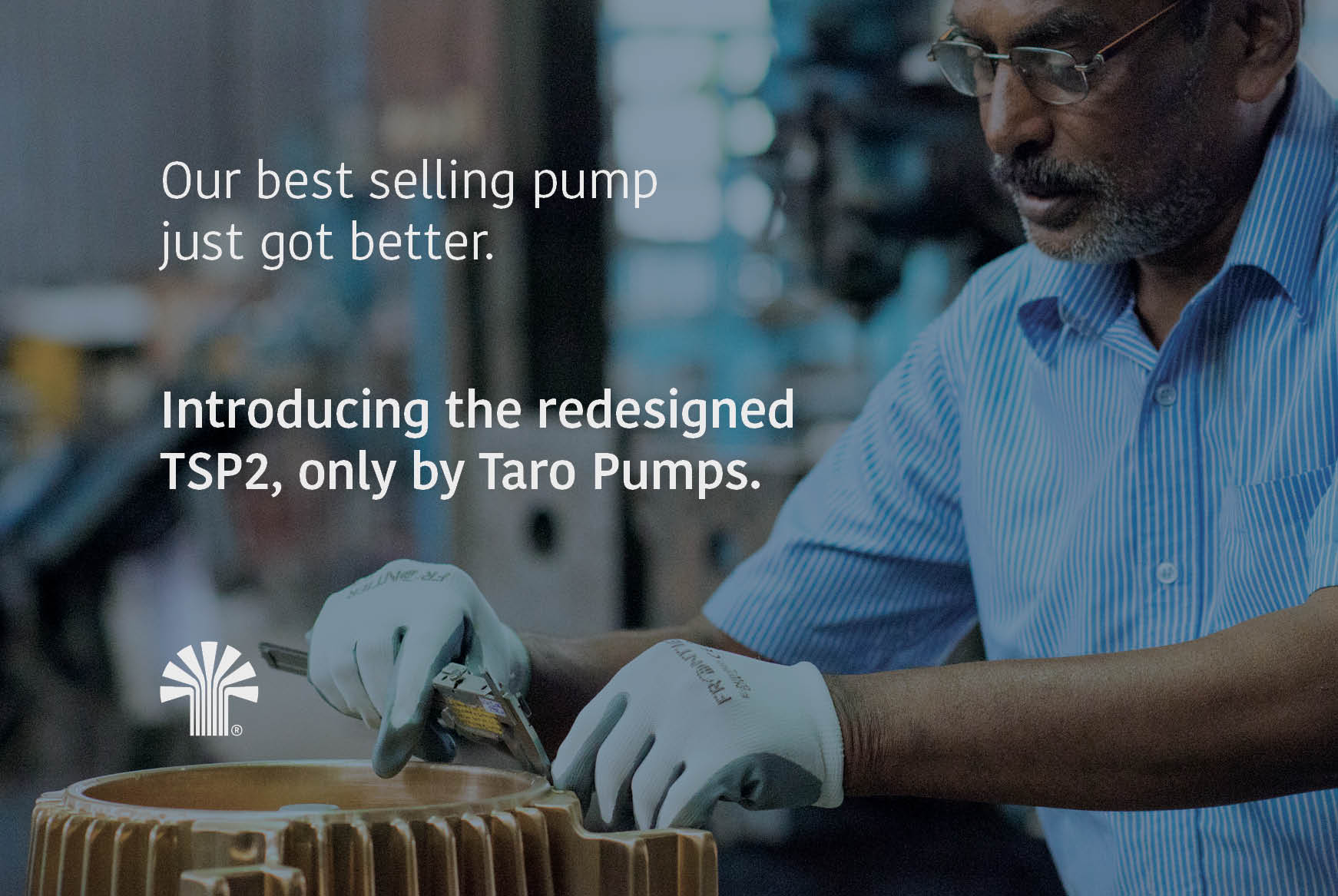 The steps we took
Every product revamp project is undertaken systematically. Almost always, these projects are triggered by customer feedback and suggestions. In the case of TSP2, we started with an analysis of existing design and defined the areas for improvement. We also analysed data such as failures vs sales, causes for failures, and weighed in customers' requirements as well.
 
Once the new design was in place, we compared the performance of the all-new TSP2 against the old one. And finally, we sent our new champion into the ring for field validation. Six months later, we got the 'scores' for the new TSP2:
Significantly lower power consumption

Less noisy, smooth running

Greater efficiency

Better hydraulic performance and

 

An increased ability to handle voltage fluctuations
Hail the new TSP2!
Taro Pumps stands for value and the new TSP2 delivers this in spades. Some of the things that you can expect with the new pump are:
Its ability to function even at 170V because of high starting torque

Better hydraulic performance because its maximum operating head has been increased

A 25% increase in efficiency over the old model - this means energy cost savings for the customer

 
Yes, the positive feedback is rolling in for the new TSP2 and we are immensely grateful for the same.
 
But right now, we have our eyes set on the next project! So, keep watching this space for more exciting news.