Multicropping - what is it and does it help Indian agriculture?
Typically, only one crop is grown on one piece of land during one growing season. As the term denotes, multicropping is the opposite of this system. Multicropping is a system which encourages farmers to grow two or maybe more crops on the same piece of land and during the same growing season. 
How is it done?
Multicropping sees farmers putting the land to multiple uses. A few ways in which this is done:
Relay or sequential method: the farmer waits till the first crop has matured and then plants the second crop in the same land

Intercropping: Two or maybe more crops are planted together - perhaps in different patterns

Mixed intercropping: Two or more crops are grown together without any distinction or different patterns
There seem to be quite a few advantages to this system. 
Productivity
When one piece of land is used for more than one crop, the farmer is able to enjoy higher levels of productivity. It is akin to using one resource for many purposes. It helps enhance crop diversity and adds to the farmer's sources of income. Yield per unit of land increases for the farmer. 
Better resource use
Time, space, fertilisers, water and other nutrients - all of them and more can be used in a more streamlined and efficient manner. There is decrease in costs associated with:
Labour

Irrigation 

Pesticides

Bionutrients and so on
Higher food security
Should one crop fail - either due to natural conditions or economic factors, the farmer can fall back on the second or third crop for support. Depending on the types of crops grown by the farmer, they can rely on grains, fodder, legumes and so on - thus widening the range of crops grown on the land. 
Soil management
Choosing the mix of crops to be grown can have several benefits including nutrition management of the soil. For instance, if crops that require a lot of nitrogen are grown along with crops that produce nitrogen, the need to supply this nutrient is reduced. For example, growing sorghum with legumes.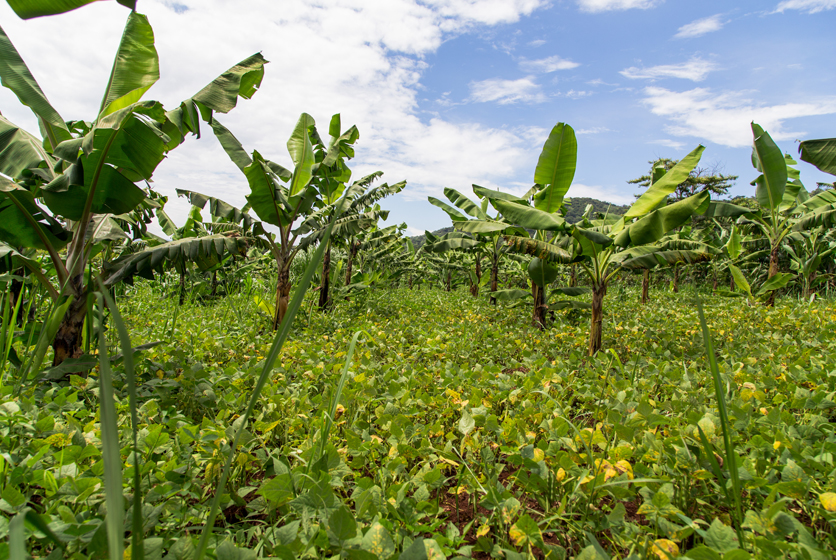 India is seeing quite a lot of activity in this space.
Karnataka's Haveri District was recently chosen for a pilot project in intercropping. This project is aiming to promote the growth of multiple types of crops and help increase the revenue levels of farmers. 
Interestingly, Odisha has laid the foundation for the development of watershed areas. This state is hoping to achieve many benefits with this program including help facilitate multicropping. More crop per drop seems to fit in seamlessly here!
Krishi Bhushan awardee Rajendra Bhat has turned around a 5-acre space using many innovations and methods.  His journey started with a fascination for using land in three dimensions and thus was born the idea of multicropping. 
There seems to be a strong case to be made for multicropping. The farmers must know what crops go hand in hand, so to speak and when they could be planted and how they should be planted. Given the success stories happening in so many places across the world and in India, we could very well see the growth and progress of multiple crops co-existing in single spaces.