International Year of Millets
They come in myriad forms and sizes, have been called superfoods, even magical and now they have an international year to themselves! Who knew that the tiny millets can make such a phenomenal change in the way the world eats and becomes healthier. 
What are millets?
India has a wide range of millets, each one offering many health benefits as well. Broadly speaking, the seven main types of millets grown in India are:
Bajra or pearl millet

Amaranth

Ragi or finger millet

Barnyard millet

Buckwheat millet

Kodo and

Foxtail
Millets are grown mostly in Punjab, Uttar Pradesh, Andhra Pradesh, Himachal Pradesh, Sikkim, Chhattisgarh, Karnataka and Tamil Nadu, to name a few states in India.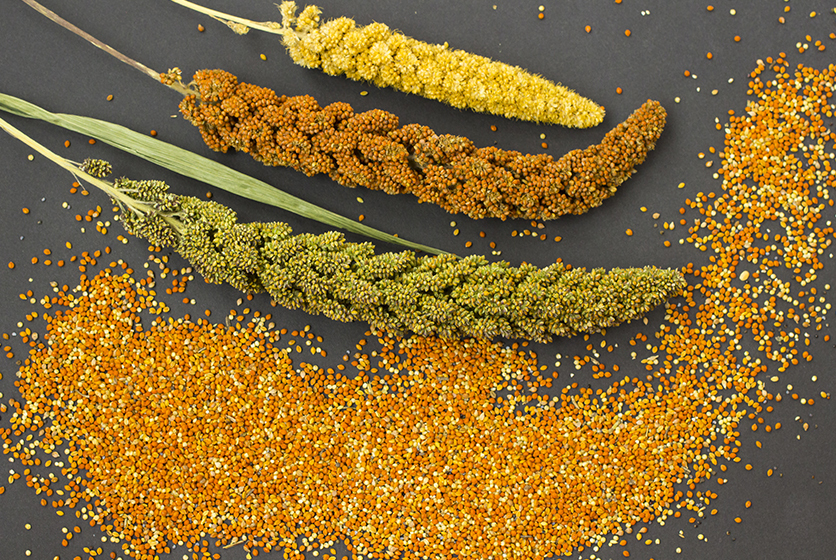 Taking millets global
This year, the United Nations General Assembly (UNGA) declared the year 2023 as the International Year of Millets. India sponsored this resolution and it has since then been supported by more than 70 countries. Furthermore, the state of Karnataka propelled this idea on to a larger stage with trade fairs at national & global levels.
 India went full steam ahead in promoting millets because
There is an opportunity to showcase the nutritional benefits of these crops

Raise public awareness of cultivation of millets

Highlight the toughness of  millets, especially given climate change

Amping up the opportunities for export of millets

Help Indian farmers reap more benefits with millet cultivation
There are ecological aspects to the cultivation of millets too. They are known to have great genetic diversity and are adaptive to different kinds of cultivation environments. When the world is looking for climate-resilient crops, millets could very well be a major choice. 
What will this Resolution do?
The UNGA is marking 2016 to 2025 as the UN Decade of Action on Nutrition. Putting millets front and centre dovetails rather neatly into this program. As per UNGA, the International Year of Millets highlights "the need to promote sustainable food systems that foster diversified, balanced and healthy diets that include a variety of foods."
At the national level, India can take this chance to invest in more research when it comes to millet production and benefits. Such an initiative will also help:
Enhance food security

Ensure income levels for farmers

Help drought-prone areas grow more millets and

Boost the progress of sustainable development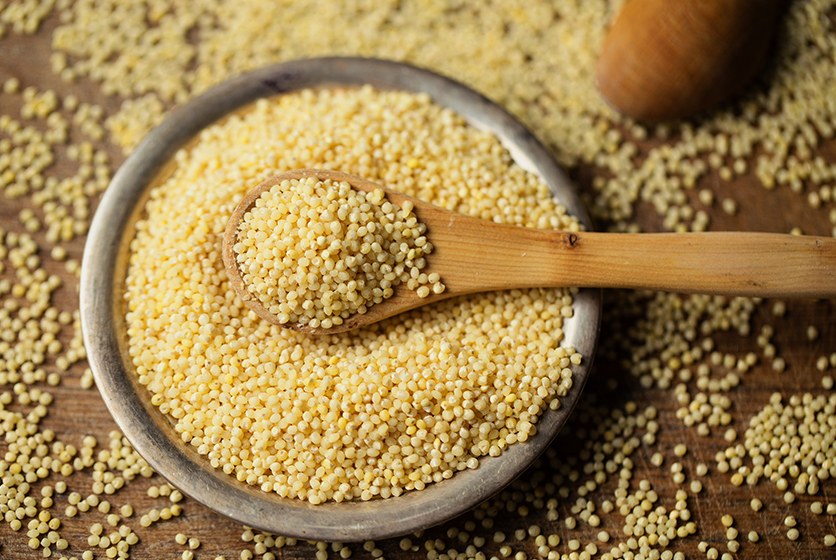 Millets in the world
It is not just India associated so closely with millets. The resolution was initiated by India and co-sponsored by Senegal, Bangladesh, Russia, Kenya, Nigeria and Nepal. Upwards of 90% of people are dependent on millets in Asia & Africa. Yet, they - millets - account for less than 2% of the world's cereal use. Wheat & rice have got the major chunk of attention. But hopefully, with an ever-increasing focus on millets, and a whole year being dedicated to them, millets may just find a bigger place in the sun (or on your plate) real soon.
#InterestingInfo
Murukku

 - a traditional South Indian savoury millet-based snack helped India make its case! India's Permanent Mission to the UN distributed the snack to UN Member States

India celebrated 2018 as the National

year of millets