Almost every aspect of life today is digital. Innovative technology makes all experiences interactive & personal. We can customise a whole gamut of choices today - order food, look for life partners, carry out financial transactions, watch sports, interact socially, and do all our shopping online. So why should pump selection be left behind?

Helping the customer make the right choices becomes easier with Taro Pumps' digital product selection interface and all you have to do is walk into a Taro Pumps store and experience this magic for yourself!

A cross boundary effort
Our design teams collaborated across international boundaries! UI developers, API developers, design experts, testers, and managers worked from our offices in India and UK to create the best possible solution to enhancing the customer experience when it comes to making an informed purchase decision.

April 2018 saw the initiation of this project and by October we were ready to launch the first round of the project. Since then, we have ramped up the rollout of the same steadily and strongly. The dealer ramp up began in earnest in April 2020 and right now, around 1295 dealers have the immense strength of the Taro Digital Pump Selection interface.

This Taro Hub program is indeed a game changer in our commitment to provide the quickest, most accurate, and pain-free service to our customers.

How does it work?
The digital pump selection interface works hand in hand with the sales team at every dealer store. Typically, a customer starts by selecting the type of pump they need: agriculture / domestic / industrial.
After this first round of selection, the process walks the customer through choices such as:
Type of installation

Height of pumping needed

Product type
And at the end of a few quick questions, the customers get a list of recommendations of the pumps that are best suited for their purpose. And here is the best thing – we do not leave the customer talking to technology alone. There is the ever-present, knowledgeable, and ready-to-serve sales expert who will guide the customer with more information.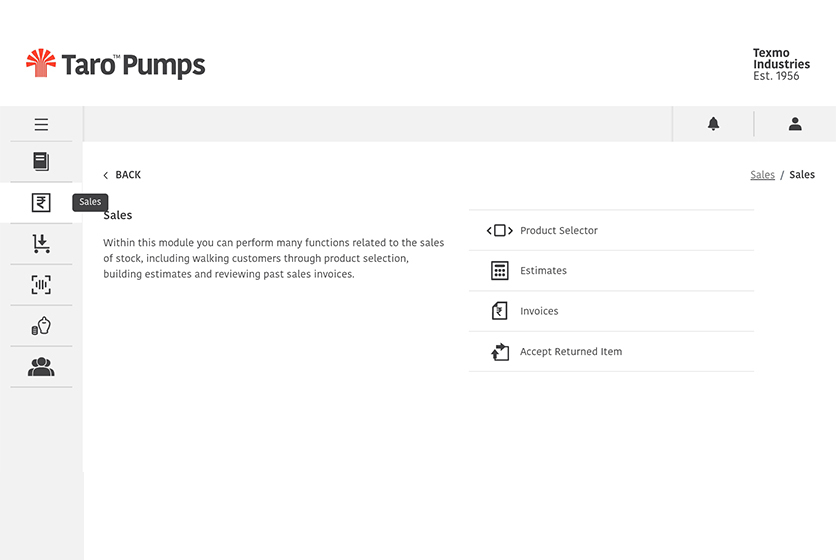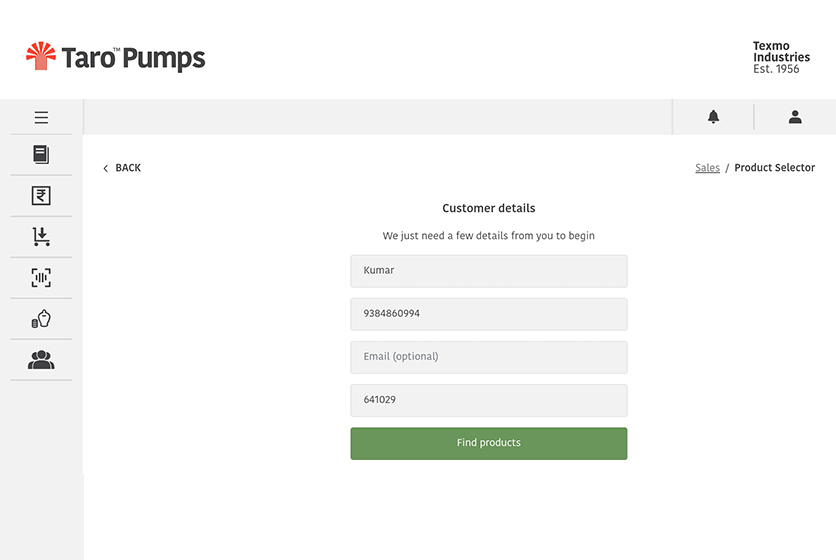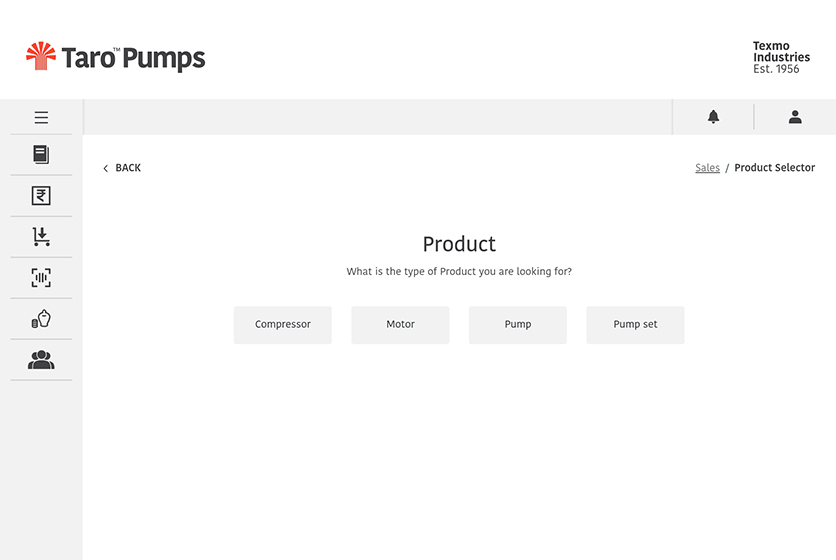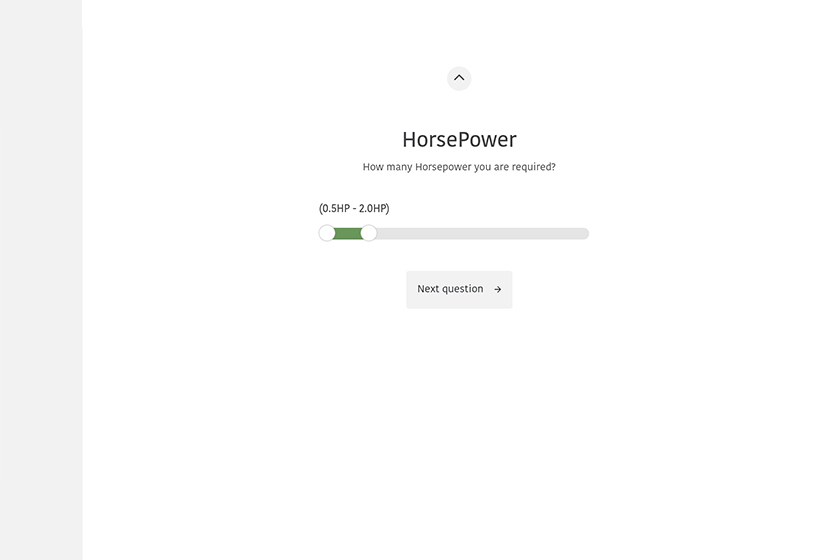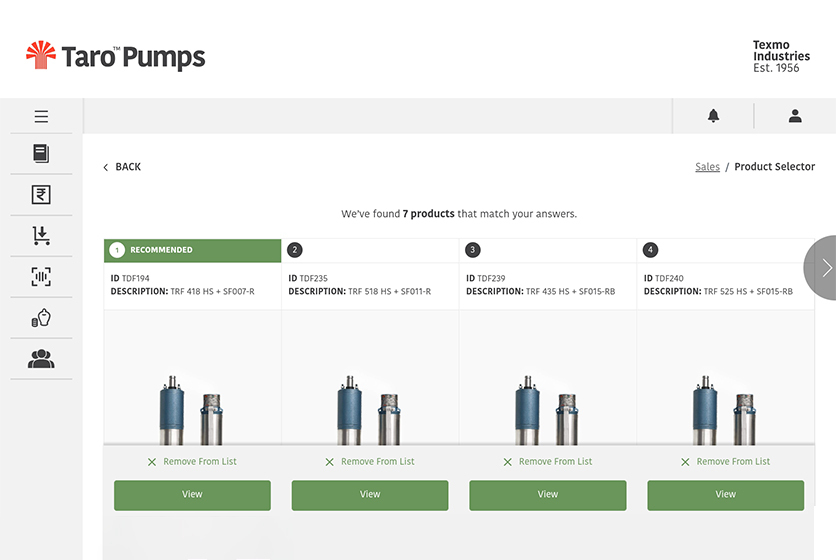 But don't take our word for it!
One of our customers, Mr R Natarajan from Coimbatore has this to say about our team:
"I had the pleasure of interacting with your factory, customer service helpline, and factory store executive on the phone and finally purchased TSRF 1560 at the store. The whole experience was not only enjoyable but also very educational for me. The executive staff took time to interact and ask questions about my need, understand the requirement, and suggest a suitable motor for me. He educated me on each decision, like the type of motor, capacity, downstream (drip) pressure, wire gauge, and pipe spec requirements. Most of the interactions were on the phone, but I never felt I needed to be there physically in the store; I only needed to visit the factory store for purchase."

We can safely say that our 'digital' pump selection process can be done over the phone too!
You can also use the Find Your Pump section on our website to see how the digital pump selection works. And of course, it would be delightful to greet you at any of our dealer locations as well!