Big Tech in Indian Agriculture
This has brought growth in agritech, a fairly brand new sector that is seeing many startups doing valuable work in using agriculture technology to help farmers:
Address challenges such as climate change

Increase crop yield

Prevent dangers such as soil erosion

Optimise use of resources such as water

Get information on market prices and other inputs needed to till the soil
Tech got bigger
Agriculture technology is not limited to startups in India. The massive landscape of agriculture in this country has aroused interest from some big tech firms too. As per recent news, the government has signed preliminary agreements with local businesses such as Patanjali Organic Research Institute and Star AgriBazaar.
More significantly, the government has also inked deals with Cisco Systems Inc., Microsoft Corp and Amazon.com Inc. The aim is to transform the agriculture industry in India and increase food security as well.
What does it entail?
India's agriculture domain employs almost half the population of the country. There are plenty of changes being brought about because of new policies, innovative thought processes and stronger collaborations between academia and the farming community.  
One such change is in the field of technology. With the entry of big tech in agriculture, the government is looking at:
Bringing about more changes and reforms

Increasing rural incomes

Reducing wastage

Improving exports

Bringing down imports

Create better infrastructure for the farmers and

Give farmers an IT-driven platform for information on soil quality, market prices and so on
The big tech firms would be needed to submit the proof of concept for their solutions before they can be implemented on a wide scale. These solutions will need to be delivered to the farmers at their doorstep for them to be accepted.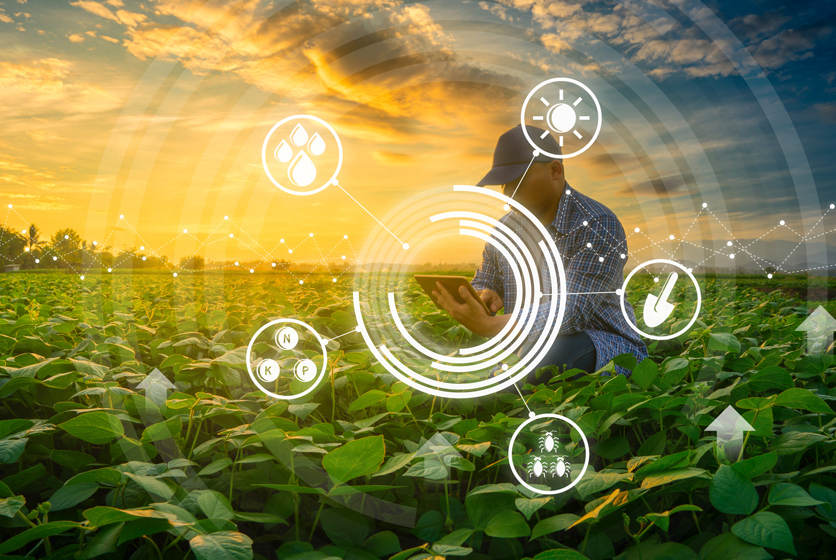 Has work started?
Microsoft has deployed AI and machine learning models in 100 villages. Earlier, Microsoft had announced a program for agritech startups in India to help with marketing and business support.
Amazon is going with a mobile app that will help farmers with cloud-based services and support. In September last year, Amazon also announced the launch of a Kisan store that will help farmers shop for almost any inputs and products online.
How does it all work?
As with almost any technology, it works on collection and management of all kinds of information from farmers. Whether it is crop patterns or weather information, every bit & byte of information will go into building these sophisticated platforms for the farmers.
Naturally, this has led to challenges such as availability and adoption of such sophisticated technology. It has also led to debate on data privacy.
Beyond doubt, these are huge and very real challenges and the government has to implement checks and balances at every step of the way. While tech is already making a difference to agriculture, it also would be very interesting to see what higher levels of technology can do for Indian agriculture.