Better, By Collaboration, For The Community
It is true that no man is an island. Societies are built because people interact with each other, care for each other, and base their actions on the common good. On the flip side, a society flourishes because it gives back to the people who built it. This wonderful, reciprocal, and collaborative understanding can be found in the best of relationships.
 
And we at Texmo Industries are proud to say that we practice what we preach – 'People Before Profits' – is a living, breathing, & vibrant guiding principle for us and we would love to tell you why.
 
Texmo Industries, as you know, manufactures pumps under the hugely successful Taro™ Pumps brand. Our history began in 1956 when the founder, Mr. R. Ramaswamy, returned from England and started manufacturing pumps in a small shed. Within just a couple of years, he realised the power and value of appointing dealers for the pumps so they could reach farmers everywhere.
 
Partnering with people in Coimbatore, Salem, Madurai, Trichy, and Hyderabad was the first phase of the network, which now has more than 1000 dealers. We believe in creating and nurturing alliances that give the community access to:
Best quality products & services

Better opportunities for education

Medical facilities and so on
Yes, indeed – you read that right! Texmo Industries has not limited itself to making pumps and motors alone. We have invested in infrastructure, and life-enhancing services for the community at large.
Employees and just one meal 
In 2010, a few Texmo employees hit upon a unique scheme to help make a difference to children. The simple scheme, called 'Miss-A-Meal' program saw an employee missing a meal once a month and using this money to help provide food to underprivileged children. And it is not just about giving money - the meals get served with stories, help in building their life skills, and anecdotes too.
 
We take green very seriously 
"Trees are poems that the earth writes upon the sky", said Khalil Gibran. Texmo Industries included 'poetry' in their manufacturing excellence with the Taro Green project. In the last five years, we have planted more than 5000 trees. We have also provided more than 40 free water pumps to village communities.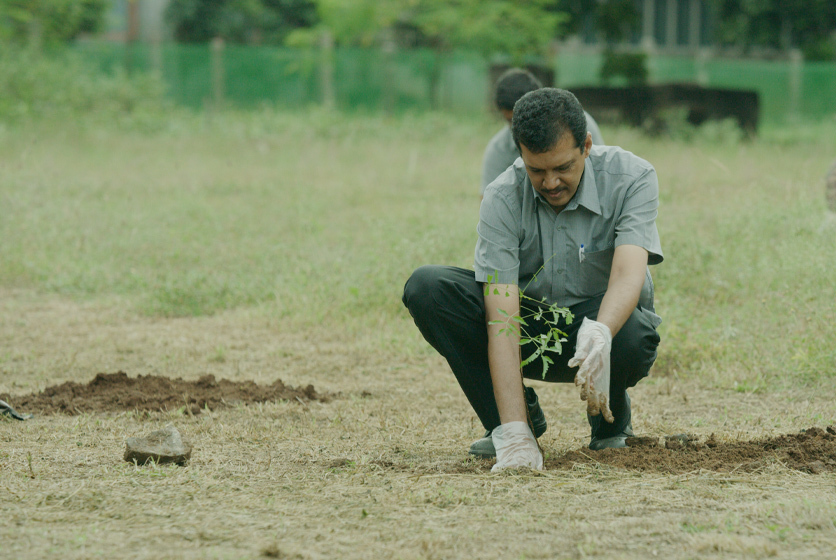 Infrastructure partnerships
We have come together to serve the community by providing medical services through the Ramana Gounder Medical Trust Hospital. The focus is on mother-and-child care and the hospital has gone from strength to strength and is equipped with state-of-the-art facilities.
 
Education is another area that is of deep interest to Texmo Industries. Arming underprivileged youngsters with technical skills is one of the core aims of the Texmo Academy. The Academy is different from the traditional education programmes and is also backed by a job guaranteed at a Texmo Industries group company.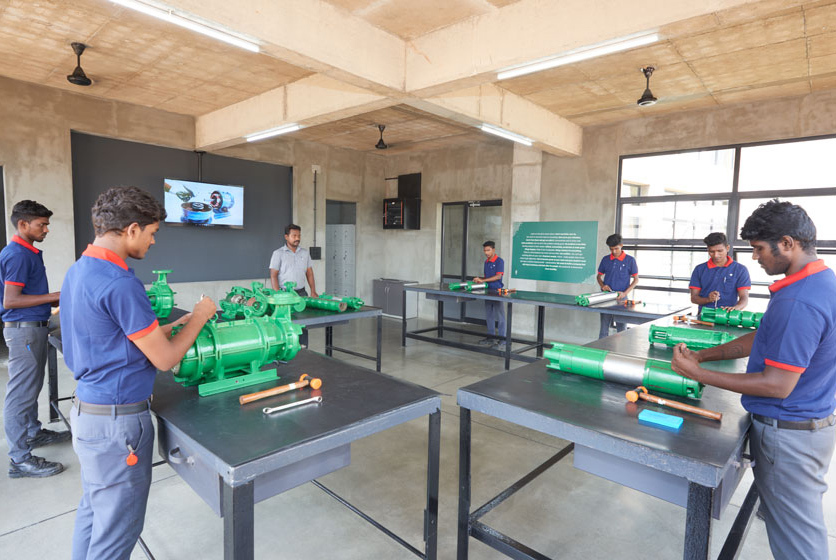 We are aware that a community is created with the right collaboration and we also know that continued collaboration at Texmo Industries is the way to go to build better, brighter futures for all of us.
#BetterByCollaboration #taropumps #texmoindustries #taroforlife