Agriculture Insurance in India
Crop insurance or agriculture insurance has the following salient features:
Coverage for the farmers and a source of help to deal with various kinds of risks

Helps compensate for economic loss

Can be used for protection of specific crops and / or a wide range of risks

Can help in fostering agriculture growth as well. 
How does it help farmers?
Farmers in India have to deal with multiple challenges when it comes to their farming activities. Some of the major risks that farmers face are: 
Vagaries of weather - flood, drought, climate change

Pests and other biological dangers

 

Availability of inputs such as fertilisers and water

 

Human factors such as availability of labour, lockdowns, strikes etc

 

Post harvest challenges - logistical issues, for instance

 

Availability of adequate capital and so on. 
A lot of these challenges can be helped with insurance. Natural disasters can cause massive disruptions in crop yields and farmer income levels. Therefore, it makes sense for the farmer to look for the best possible schemes of insurance to help in boosting security measures.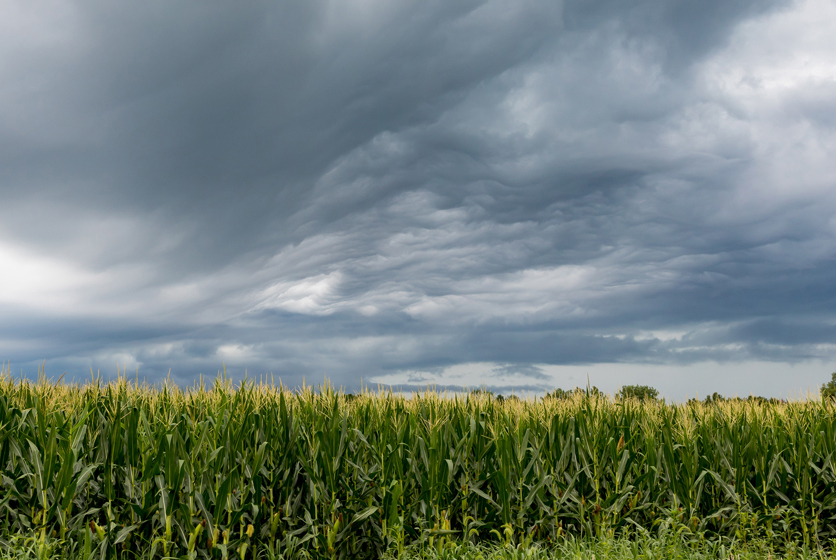 Schemes in India
Broadly speaking, there are 4 major types of insurance schemes in India:
Pradhan Mantri Fasal Bima Yojana (PMFBY)

Weather based Crop Insurance Scheme (WBCIS)

Coconut Palm insurance scheme (CPIS) and

Pilot Unified Package insurance scheme (UPIS)
The PMFBY works under the Ministry of Agriculture and Farmers Welfare and works towards putting all stakeholders on a single IT-driven platform. It has gone a long way in digitising the ecosystem of insurance and allows farmers to enjoy complete flexibility and choice when it comes to application for crop insurance, reporting crop losses and calculation of insurance premium and so on.
WBCIS covers major food crops, commercial crops and horticultural crops and helps farmers deal with weather challenges such as fluctuations in rainfall, temperature, wind speed and so on. Adverse weather conditions can affect almost any crop and the WBCIS helps in mitigating this risk.
CPIS, as the name denotes, extends assistance to the growers of coconut trees. Cultivation of this produce is perennial and weather changes and pest attacks can affect production massively. CPIS helps farmers handle risks associated with losses due to weather changes, fires and even pest attacks.
Pilot projects of the Unified Package Insurance Scheme are scheduled to be implemented in 45 districts. Some of the features covered by the UPIS are life insurance, protection to the dwellings of farmers, protection against disability and various pieces of equipment used by the farmers.
The Confederation of Indian Industry (CII) is aiming to host a virtual session on technology associated with crop insurance in February, 2022. There is scope for expansion when it comes to agriculture insurance in India. Considering that insurance penetration stands at 22% and 30% of the gross cropped area - it would be very interesting to see how the agriculture sector responds to insurance benefits.