India has had all forms of transportation - palanquins, animal-drawn carriages, human-pulled rickshaws, bicycles, motorised two-wheelers, four-wheelers, massive trucks, buses, aircraft, boats and trains.  
Speaking of trains - India has the fourth-largest rail network in the world and in the year 2020 alone, this network ferried 1.2 billion tonnes of freight.  Spread over almost 68,000 kms, the railways connect India in more ways than one. It should come as no surprise, then, that this rail network is also one of the support systems for Indian agriculture.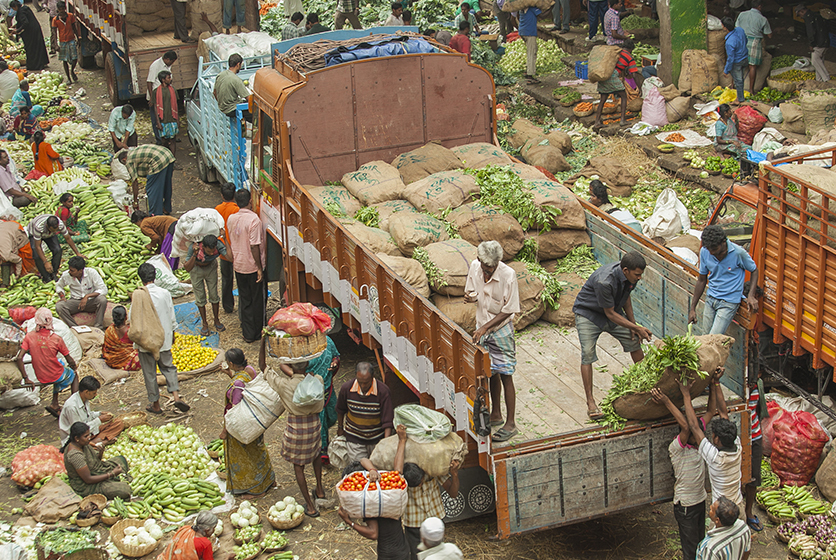 The advent of Kisan Rail
Indian Railways began the specialised Kisan Rail services to support farmers with movement of produce. This service was started in August in 2020 and since then:
Has grown to 60 routes

Moved around 2.7 lakh tonnes of produce

Made 850 trips (and counting)
These trains are monitored carefully and have been structured to carry produce and perishables of all kinds. There is no minimum quantity and this goes a long way in helping small farmers move their produce to any part of the country. Horticulture produce - fruit and vegetables - are given a 50% subsidy for freight. This has been made possible under the 'Operation Greens – TOP to Total' scheme by the Ministry of Food Processing. 
One big change that these trains are making in the landscape of agriculture transportation is savings on time and money. This is made possible due to the fact that the trains run as per a time-table and furthermore, support multiple commodities, consignors, consignees and stoppages too. 
Growth & success
One of the main factors of the growth of Kisan Rail is that it uses the existing network of Indian railways. This network reaches remote and small villages all over the country. Therefore, even the small farmer sitting in a remote village gets access to other parts of the country. 
Apart from the 50% subsidy, the farmers can also enjoy savings in costs and time. When perishables are transported through a Kisan Rail, there is savings of around 15 hours and Rs.1000 per tonne.
By offering cold storage on wheels, this train service also reduces food wastage. There are no minimum prices or quantities. So a farmer can send their produce to a market that is giving them the best price for it. 
The very first Kisan Rail plied between Maharashtra (Devlali) and Bihar (Danapur).  Today, states such as Assam, Gujarat, Karnataka, West Bengal and Telangana have benefitted from this service. Fruit, vegetables, flowers, spices and many more categories of produce have been transported in a seamless chain.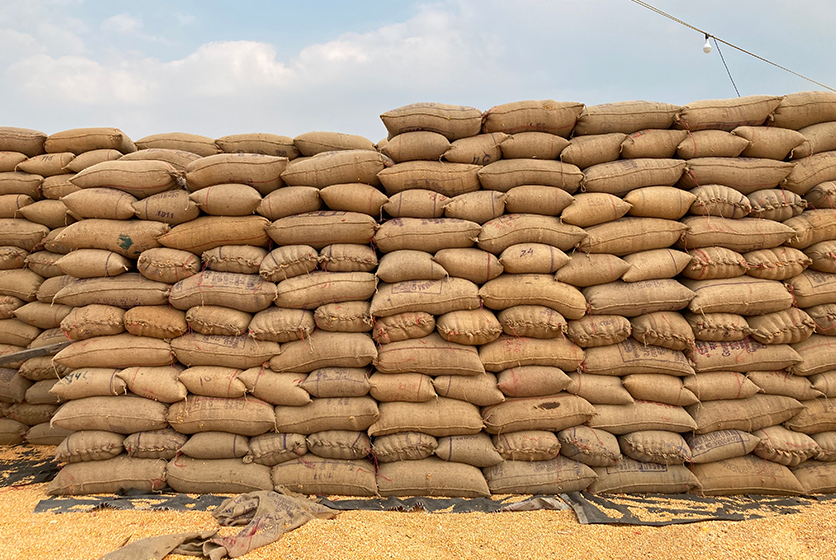 It would be extremely interesting to  see how the stakeholders like state governments, Ministry of Agriculture and other local authorities work together with the Indian Railways to make Kisan Rail even more extensive and successful. 
Kisan Rail certainly represents a new way of moving produce across the country and it surely provides a strong source of help for the small farmer who now has to to just go to the nearest railway station to send their harvest to the market.