India's Agri Export Scenario
India's farmers have contributed consistently to the economic development of the country. More than 50% of the workforce in India are employed in agriculture and allied activities. Even during the pandemic, Indian agriculture was the one positive aspect showing 20% contribution to the gross domestic product. This growth was seen in the exports sector as well. 
India and agri exports
As far as agricultural exports go, India has contributed a variety of products over the years:
Spices

Cereals

Rice

Horticulture produce

Processed goods

Tea & coffee

Cashew and so on
As with any other industry, there have been fluctuations in exports depending on factors such as climate variations, government policies and even the phase of the Green Revolution. For instance, pre-Green Revolution saw a decline in GDP agriculture but thereafter, reforms pushed the trend upwards. 
Today, India has achieved some tremendous milestones in the agriculture exports space.
Latest in agriculture exports
India is now in the list of top 10 agri produce exporters in the world! This achievement is due to an increase in exports of rice, cotton, meat and soya beans. India displaced New Zealand for the 9th position. India accounts for 26% (2nd in the world) of rice exports and 7.6% (3rd in the world) of cotton exports. India is seeing growth in the export of wheat, millets, grains and non-basmati rice as well. 
Other products that are gaining more traction in the world are:
Sugar

Vegetable oils

Oil meals

Spices like saffron, turmeric, nutmeg and cardamom

Organic produce
According to the latest economic figures, the export of agriculture and allied products touched $41.25 billion during the period 2020-21 and this represents a growth of 17.34%. In the period 2019-20, exports were at $35.16 billion. 
This growth is especially remarkable because it happened in spite of the turmoil caused by Covid-19.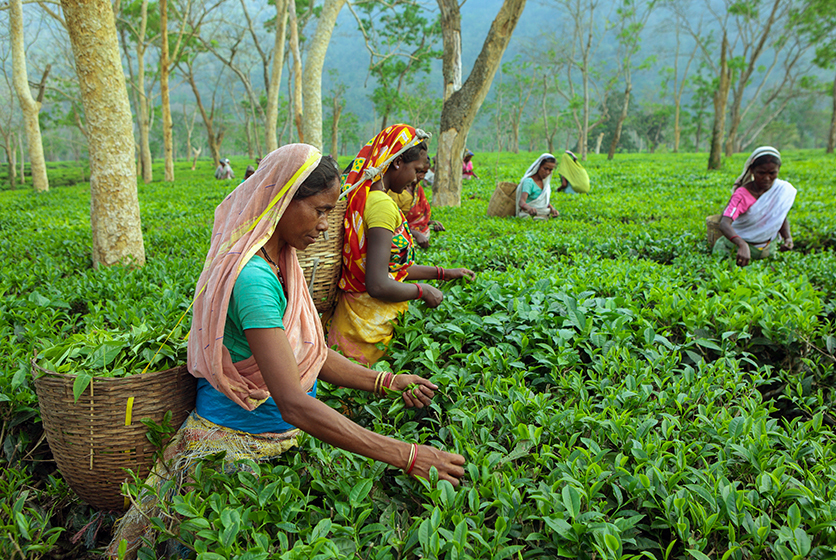 Contributing factors
India saw this huge increase in agriculture exports due to factors such as:
Post-harvest value chain development

Government policies and support such as a comprehensive Agriculture Export Policy

Support by institutions such as The Agricultural and Processed Food Products Export Development Authority (APEDA) 

Increasing contributions from Farmer Producer Organisations

Ordinances such as The Farmers (Empowerment and Protection) Agreement on Price Assurance and Farm Services Ordinance, 2020 and so on
Contributing to the growth is also the fact that global prices have increased.
Another important development is new markets. For instance, India has exported rice for the first time to countries like Timor-Leste and Puerto Rico. Similarly, cereals have been sent to Bolivia and wheat to Indonesia and Yemen. The largest buyers of Indian exports are US, UAE, China, Malaysia, Saudi Arabia and Iran to name a few.  
Specific locations in India have contributed to the exports basket too. For instance, bananas from Theni (Tamil Nadu), mangoes from Varanasi (Uttar Pradesh) and black rice from Chandauli (Uttar Pradesh) have taken place for the first time.   
This is great news for the farmers in many different ways. The growth in forex earnings and the opportunity to give the world high-quality produce can only mean good things for Indian agriculture.