Sri Vinayaka Agencies Launch
Sri Vinayaka Agencies Launched in Cuddapah, Andhra Pradesh: brand new Taro Pumps store.
Sri Vinayaka Agencies offers ample space for a variety of Taro Pump displays. Here is how it looks from the road. Welcome to the new, standardised version of Taro Pump dealer stores!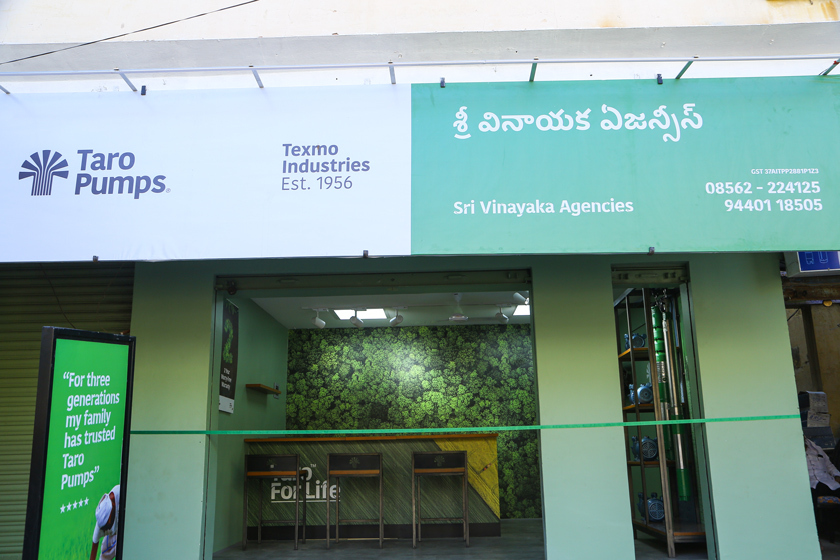 Take a look at the shelves with a few of the Taro Products on display. This gives the customers the chance to get up close and personal with the products. Sri Vinayaka Agencies in Cuddapah, Andhra Pradesh is part of a country-wide rollout of custom-designed Taro stores.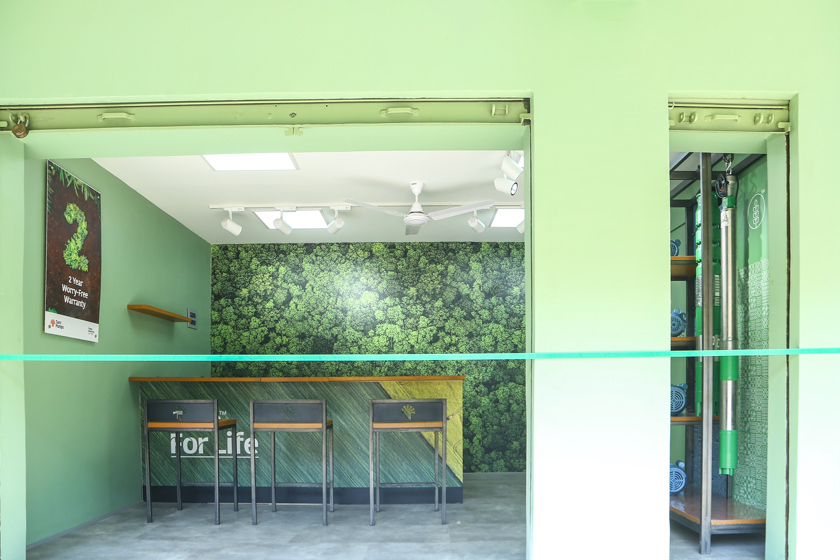 The formal inauguration of the newly renovated store went ahead with adherence to Covid-19 safety protocols.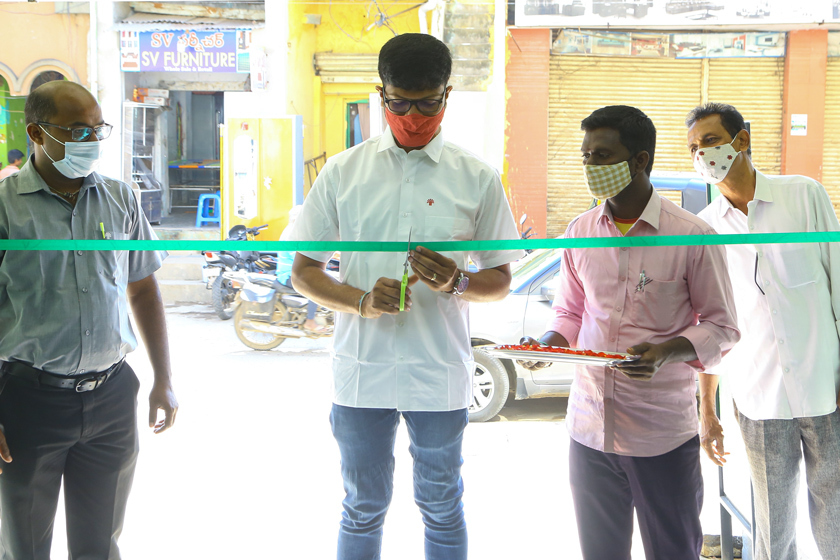 One of the biggest advantages of the newly designed Taro store is the space it creates for interactions between the dealer and the customer. We welcome Sri Vinayaka Agencies to the growing number of Taro partners around the country.