Nellai Traders Store Launch
Nellai Traders Launch: newly renovated store and the Taro Hub implementation.
Nellai Traders is a large store with ample space for a variety of Taro Pump displays. Here is how it looks from the road. Welcome to the new, standardised version of Taro Pump dealer stores!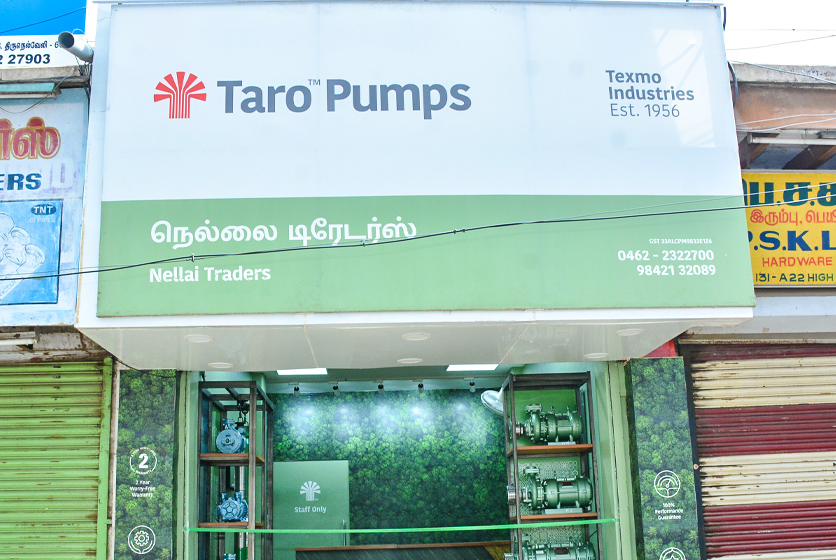 Take a look at the shelves with some of the Taro Products on display. This enables the customers to get up close and personal with the products. Nellai Traders is part of a country-wide rollout of custom-designed Taro stores.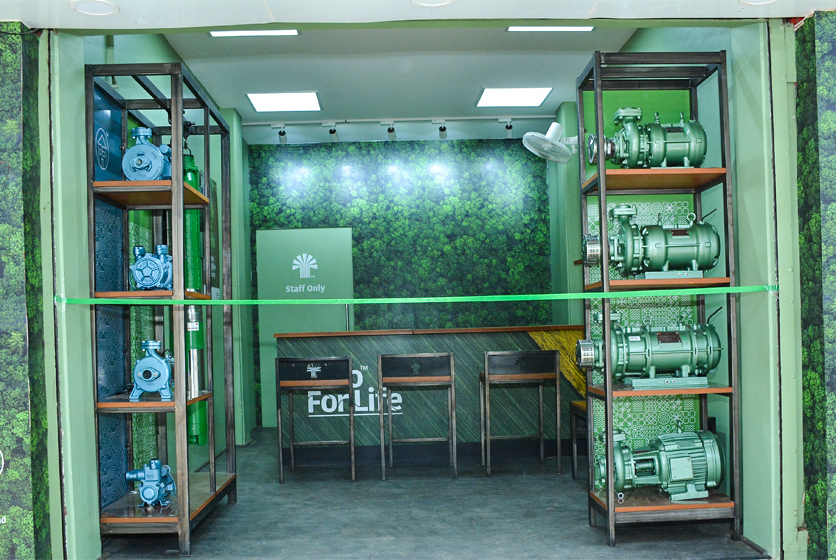 The formal inauguration of Nellai Traders went ahead with Covid-19 safety protocol compliance.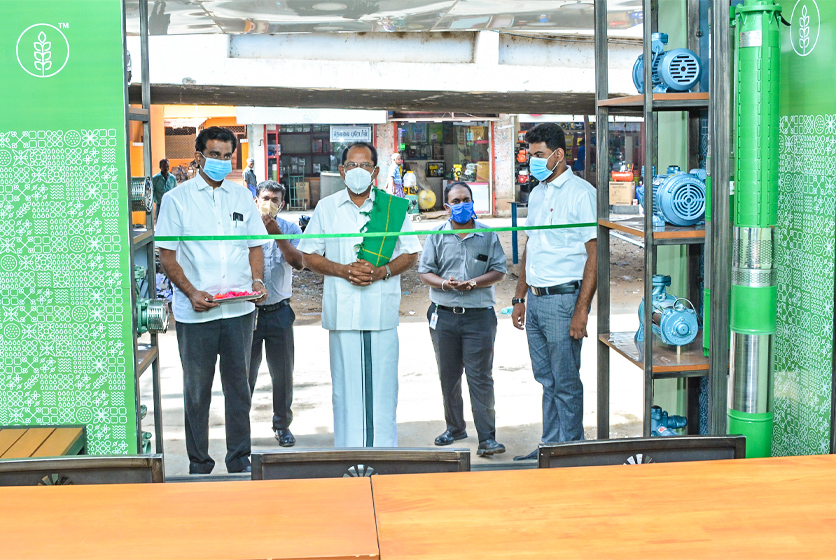 One of the biggest advantages of the newly designed Taro store is the space it creates for interactions between the dealer and the customer. Here is a look at one such conversation at Nellai Traders.