Mechanics Meet, Sagar Motors And Spares, Hyderabad Sales Office
Taro Pumps dealer, Sagar Motors And Spares organised a mechanics meet in Athmakur recently.
This mega-meet brought together 124 participants who made the session immensely useful. Such mechanics meets help renew their understanding & association with the company's history, and unique programs such as the TCT and 5 Ticks.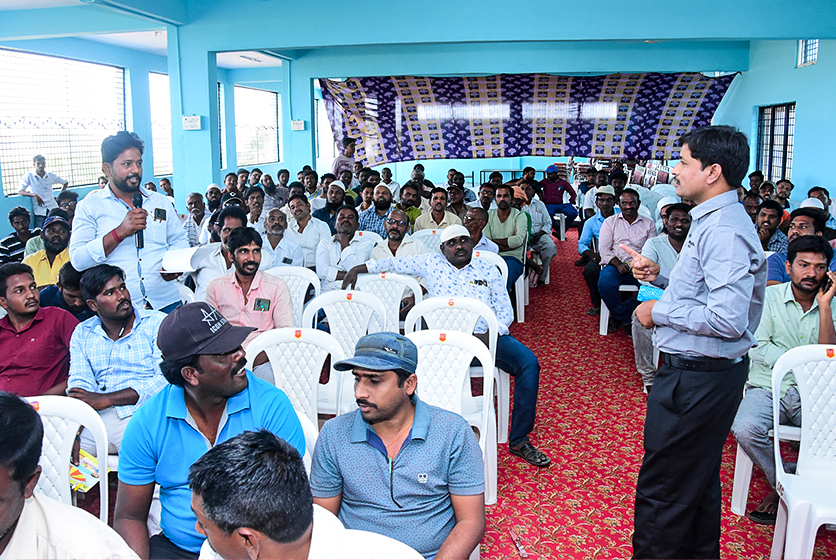 In the Athmakur meet, the mechanics interacted for around three hours. They were given information on the company history, product range, service and spare parts availability and so on. It was encouraging to note that the participants were not only happy with this meeting but wanted more as well.