Mechanics Meet, Kuber Electricals, Bangalore Sales Office
In the recent past, Taro Pumps dealer, Kuber Electricals, conducted a meet in Machohalli Gate for mechanics.
Our Bangalore Sales Office provided support and imparted lots of useful information to the eight mechanics who attended the mini meet that lasted for one hour.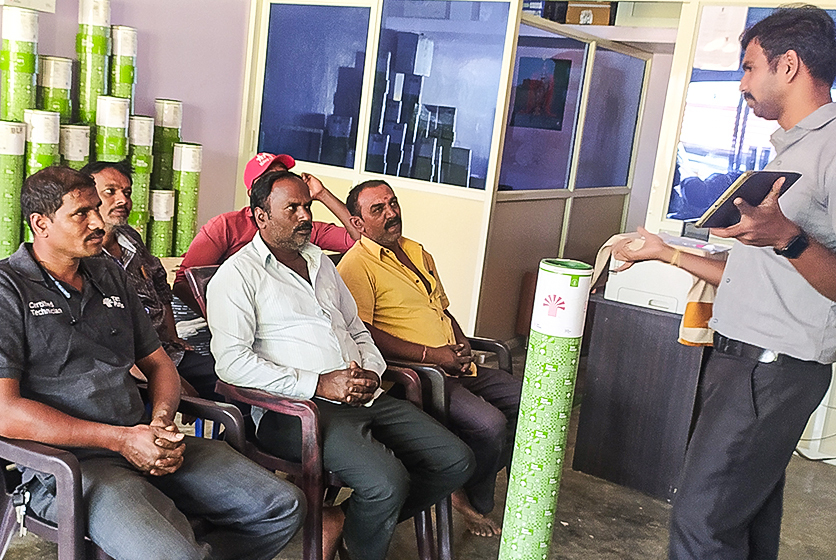 Amongst other things, the participants came to know more about company history, new models such as the V4, ECN changes, and technical tips as well. We got some great feedback from the participants, especially Baskar who has 25 years of work experience. He mentioned the core length, and carbon thrust bearing quality of Taro Pumps and rated them higher than other pumps.