Mechanics Meet, Jagadish Electrical Stores, Hyderabad Sales Office
Ten mechanics met at Suryapet in the recent past.
Our company conducts mechanics meets all over the country and the Suryapet meet was organised by our dealer, Jagadish Electrical Stores. The team at Hyderabad Sales Office helped make this meet a great success.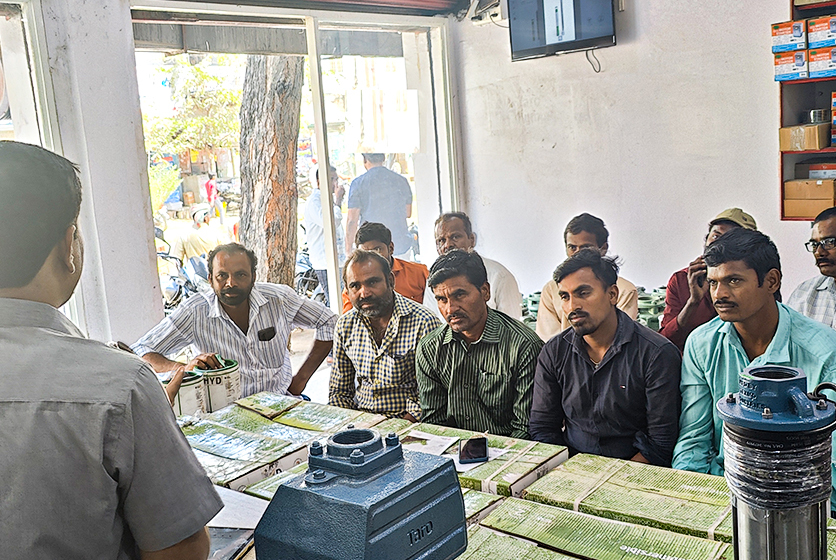 The session spanned more than an hour and covered important aspects & information such as awareness of new products, company history, 5 Ticks, technical details, and market conditions too. M Janaki Ram shared his positive feedback on product performance, availability of spares, and 2-year warranty.