G S Engineering Industries Store Launch
G S Engineering Industries Launch: newly renovated store and the Taro Hub implementation.
Hyderabad saw the launch of the freshly renovated Taro Pumps store. G S Engineering Industries wears the signature fresh green & clean look of a Taro store.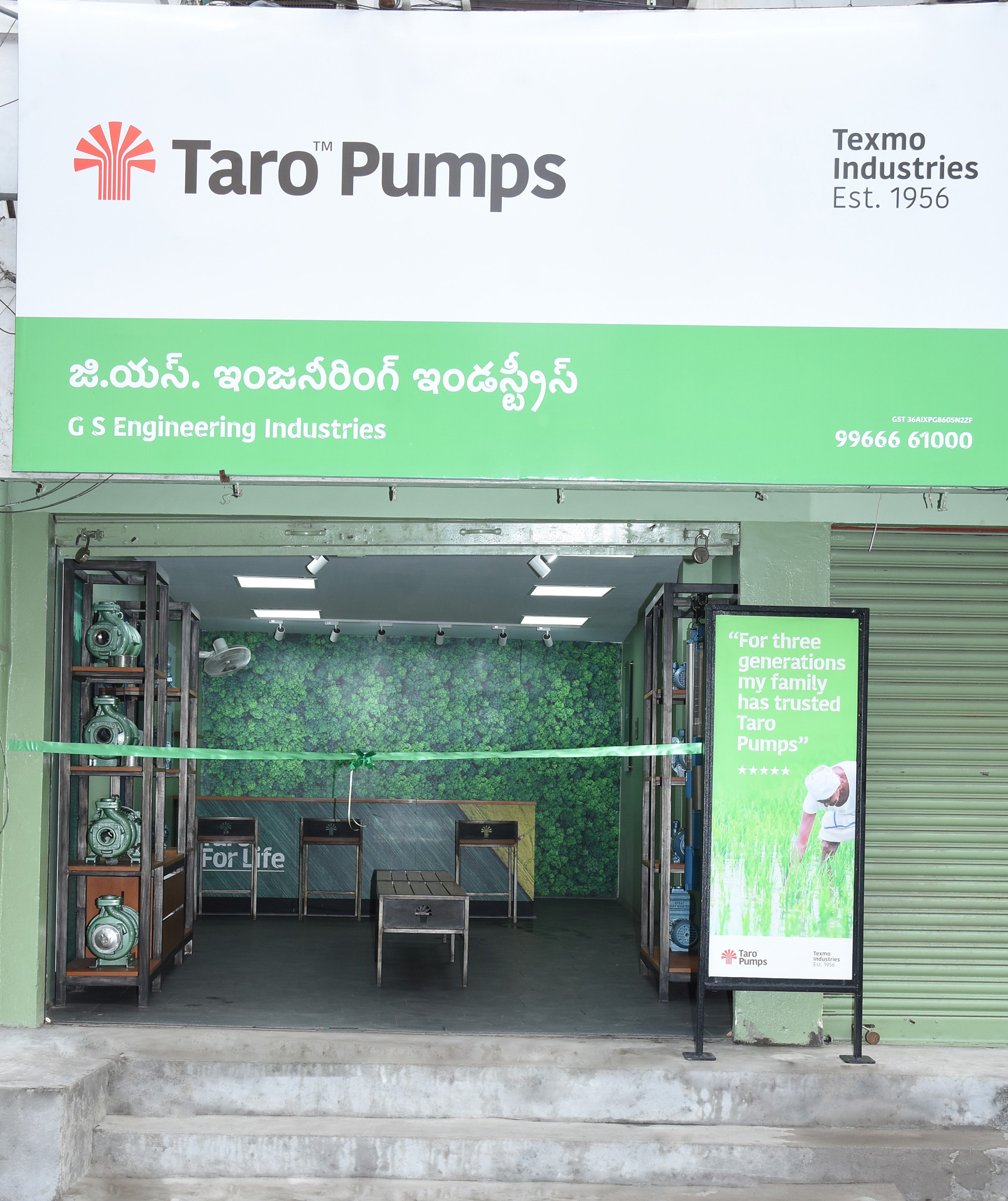 The traditional ribbon-cutting ceremony was conducted with safety protocols in place. Taro Pumps wishes the team immense success in their determination to serve the community in Hyderabad.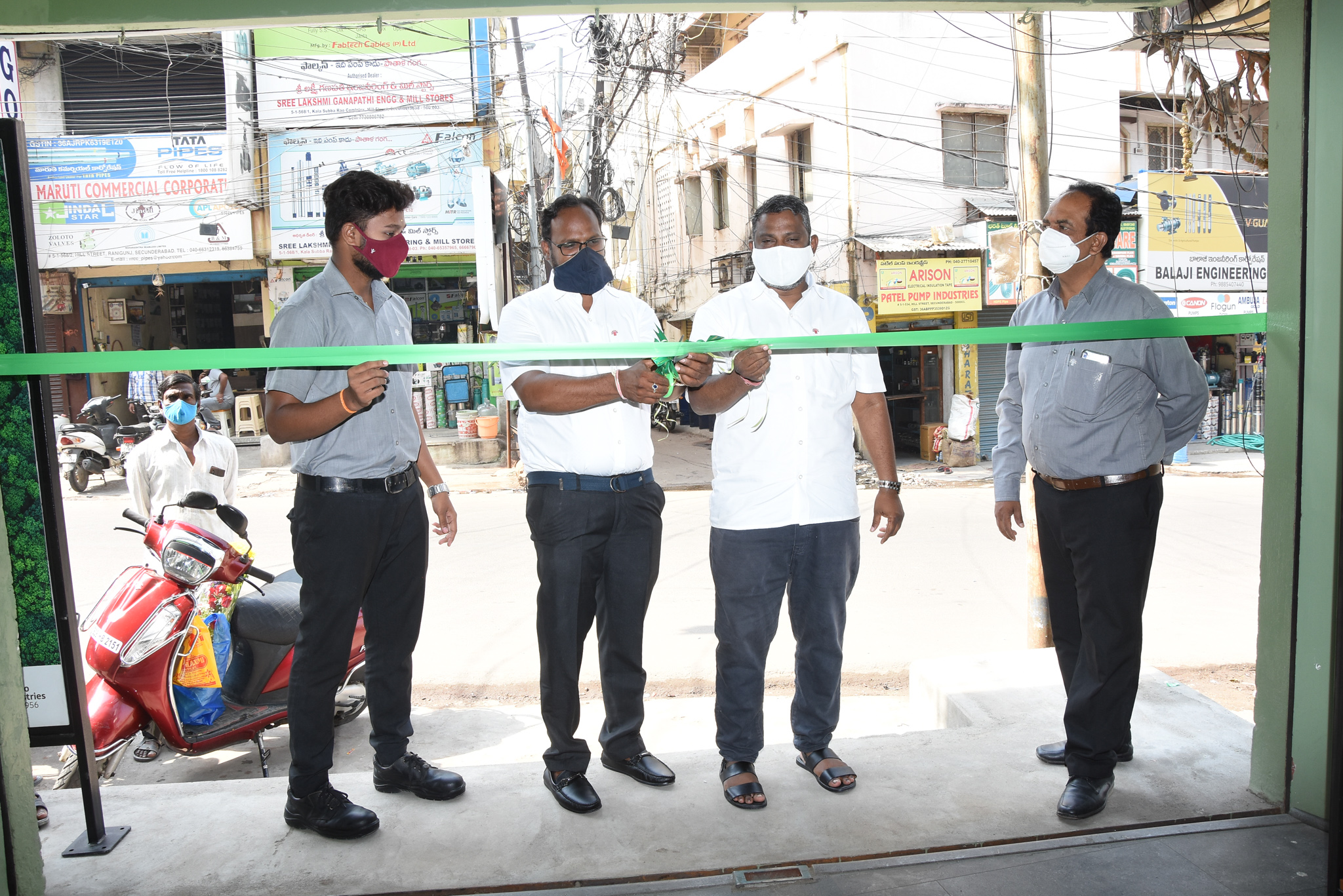 Our dealers are already conversing with customers! Choosing a pump that's perfect is easy with the clean product display and technical know-how of the dealers.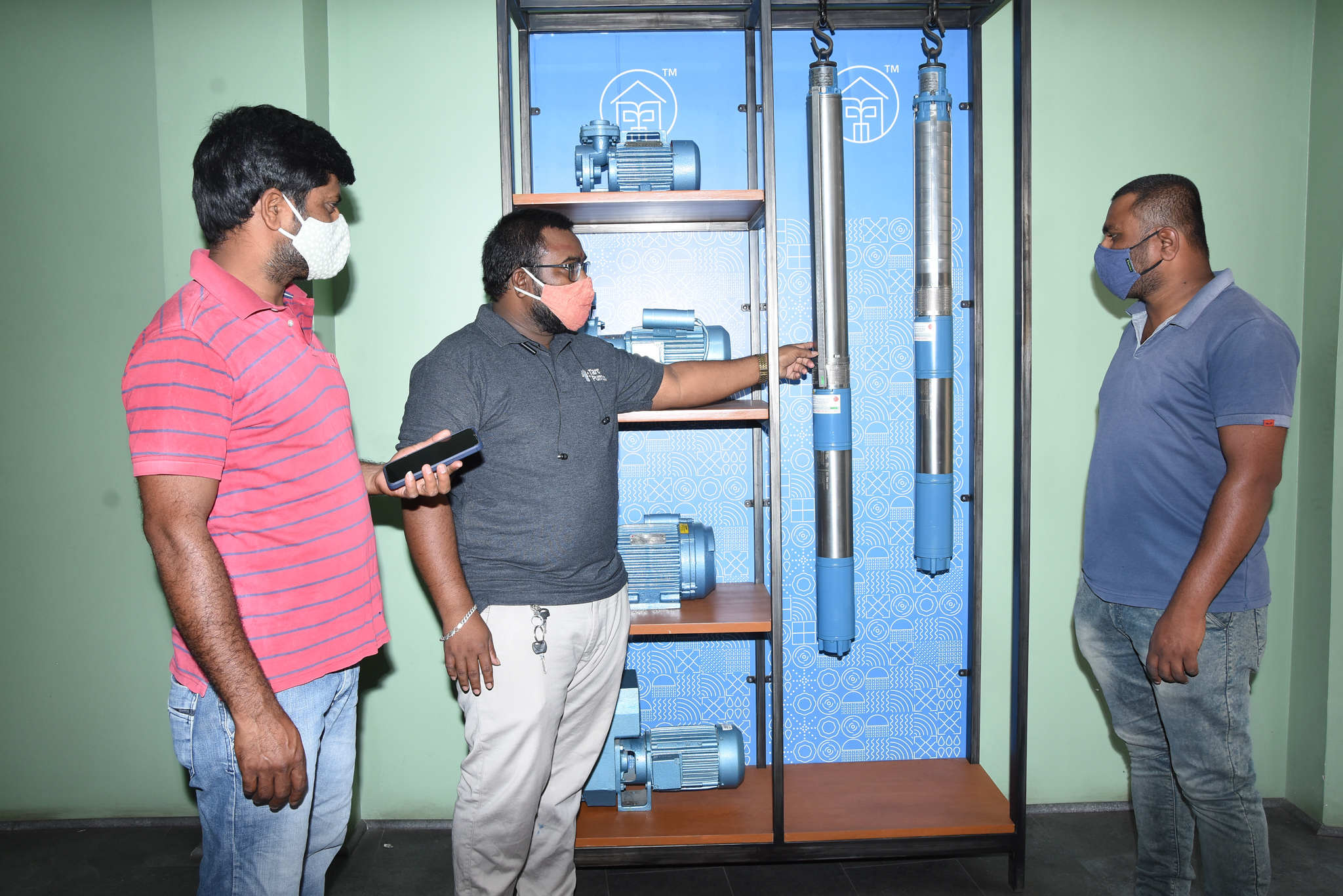 In the newly designed Taro dealer stores, Taro Pumps are neatly arranged on a shelf and customers are encouraged to 'interact' with the pumps. Touch & feel are equally important, after all.