Customers Meet, Shri Manglmurti Machinery, Pune Sales Office
In a session that lasted around one-and-a-half hours, Taro Pumps got the opportunity to interact with 42 customers at Soregaon.
This delightful meet was organised by our dealer Shri Manglmurti Machinery, supported by Pune Sales Office. The company wanted to engage in meaningful conversation with our customers.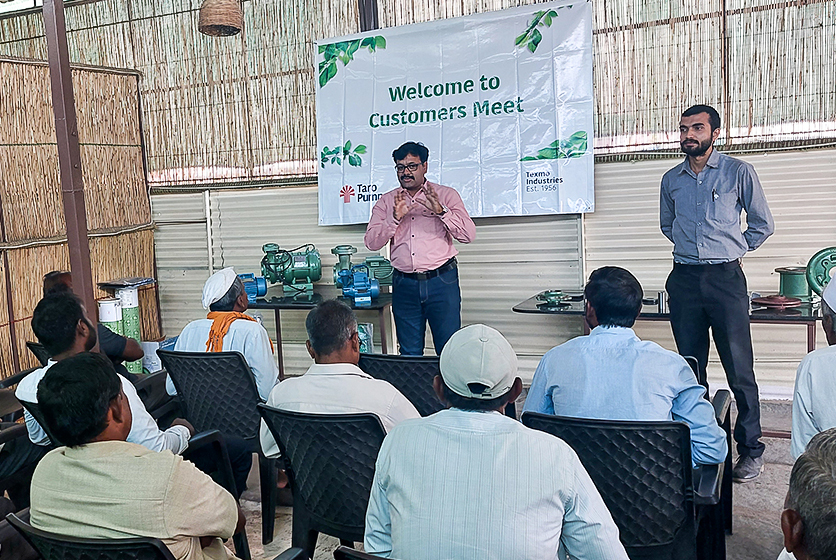 We also wanted to talk to them about warranty benefits, company history, maintenance tips, digital pump selection, our AI-based manufacturing process, and 5 Ticks among other things. It was a high-energy session indeed and we look forward to conducting more such events.